5 Best Exterior Paint Colors for Your St. Petersburg Home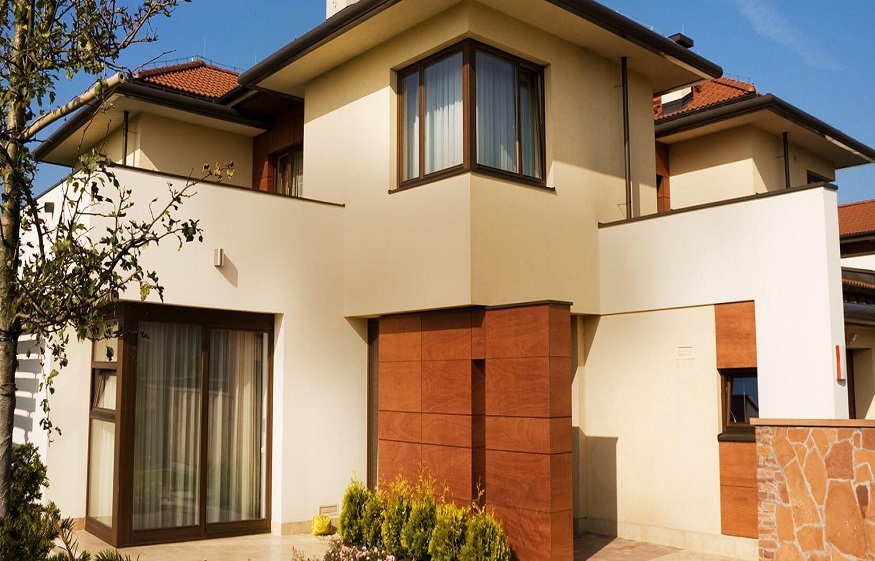 Florida's humid climate and intense sun can have a dramatic impact on a home's exterior paint job, as well as the home's interior environment. Certain colors will absorb the sun's heat, making the inside of your home hotter, while others reflect the light back, making your home feel cooler. Darker tones such as midnight blue, deep charcoal gray, and pure black can absorb up to 90% of the sun's energy, transforming it into heat inside your home. So, in sunny St. Petersburg, most homeowners prefer to avoid those colors to lower their cooling bills in the hot summer months.
But aside from that general rule, what colors should you choose for the exterior of your St. Petersburg home? There are so many options to mull over! Let us suggest a few for your consideration …
1. Light and Bright Greens
Oceanic tones are a perfect and natural fit for a Gulf Coast Florida dwelling. Light and bright greens, from pale sages to seafoam greens, reflect the beauty of the Gulf's waters and lend a laid-back, beachy vibe to your home. They're best paired with white or off-white trim, depending on the undertones of the main exterior paint you prefer.
Explore these shades:
2. Midtone Grays
As long as they're not too dark, gray shades are a perfect choice for a coastal home. They'll hide a lot of damage such as nicks and scrapes, while also giving your home a sophisticated color profile. You'll get a polished, sleek look for your home's exterior that evokes the coastal sky on a rainy day.
Try these on for size:
3. Colonial Blues
Another great color that evokes the natural beauty of the Florida coast is a mid-tone colonial shade of blue. It's bright enough to call to mind the ocean but just deep enough to blend into a more traditional neighborhood. Blues are naturally cooling, despite the depth of a darker shade, and when paired with a crisp white trim, they create an attractive nautical look without being too literal.
Browse these blues:
Farrow & Ball's  (it's a little brighter than a true colonial blue but it's a perfect shade for a beach house)
from Behr
Sherwin-Williams'
4. Pale Yellows
Shades of pale, buttery yellow are a perfect fit for your St. Petersburg home. They're not so bright that they create the glare of a midsummer Florida sun, but they're light enough to help keep your home cooler by reflecting more light than they absorb. This shade will give your home a livelier personality than pure white, but it's not so intense as to bring the disapproval of your HOA board!
Check out these light and sunny yellows:
from Sherwin-Williams
from Farrow & Ball
Behr's
5. Bright Whites
Finally, consider the sharp, cool strength of a bright white exterior. It stands up to the sun's heat better than any other color, while also giving your home a sleek, modern aesthetic that lends itself well to a number of paired interior styles. Bright whites look especially contemporary when paired with dark trims—dark grays, midnight blues, and even flat blacks look great against a bright white canvas, without attracting too much heat.
Consider these whites:
 from Sherwin-Williams
Behr's
Farrow & Ball's  
Choose Your Best Exterior Color
In the final analysis, the right exterior color for your St. Petersburg home depends a lot on your own preferences and personal style. Take your time when exploring these or any other shades. Talk to your local paint store expert. You may also want to consult with a local real estate agent if you're planning on selling your home in the near future. Your local agent is the most valuable resource you can find when it comes to knowing what home buyers in your area want. That's especially important if you'd like to sell your St. Petersburg home fast.
Otherwise, pick the shade that resonates most with you, your family, your tastes, and your lifestyle. But don't stress too much. Mistakes can always be painted over.