A Guide to Choosing Restaurant Chairs: Ideas for Four Types of Restaurants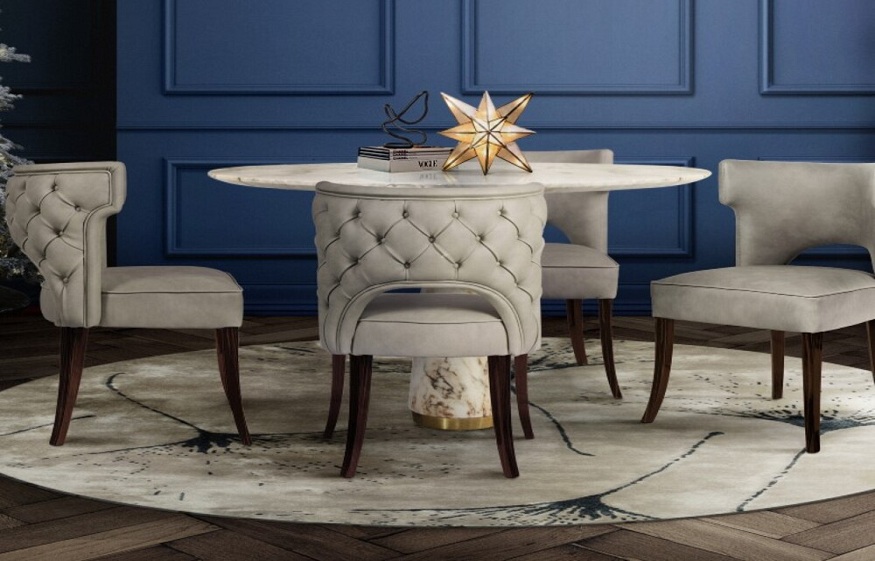 Restaurant design and aesthetics play a significant role in defining a brand, so a design choice that appears out of place, such as foie gras in a burger drive-through, can leave a guest confused. Different restaurant concepts arrive with different expectations, and restaurant design and aesthetic play a crucial role in this process. Since our chairs for restaurants are manufactured in close cooperation with restaurant designers who are on top of the latest trends in the restaurant industry, we have some insights to share as to what restaurant chairs are right for fast casual, casual dining, cafes, and food courts, as well as cafeterias.
1. The fast-casual look
A fast casual restaurant positioned between fast food and casual dining has rocketed into the spotlight over the past decade as health-conscious consumers sought out a dining experience that combined fast food convenience with home cooking transparency. Restaurants that offer fast casual dining usually don't provide table service, opting instead to offer a fast food-like experience where customers order at a counter and then sit down.
Fast casual restaurants, on the other hand, were built with trendiness in mind. With a primary target demographic of Millennials (ages 20-35), fast casual restaurants are destined to succeed. A young audience is often attracted to brands that have designs and messages that resonate with them. Chipotle, for example, is an industrial chic chain with interiors that are practically encyclopedia entries, while Sweetgreen, a community-focused salad chain, focuses on its clean, modern design.
In choosing restaurant chairs for a fast casual concept, you should make sure that they are cohesive with the restaurant's other branding elements, such as the name, logo, and food. Maintain durability and ease of maintenance by choosing designs that are clean and contemporary: fast casual restaurants usually have short visits and high traffic, so employees may not notice spills as quickly if they don't have table service.
2. Dining Casually
As families with dual incomes sought an easier way to spend time together, casual dining restaurants, including family dining, emerged in the late 1960s to cater to the growing number of people who wanted to sit down to a delicious meal together without cooking. Casual dining offers a complete package: great food at affordable price points, table service, and a relaxed atmosphere, which some speculate is the reason people are spending less time and money at these restaurants.
Since casual dining patrons expect a complete dining experience, it is crucial to get the restaurant furniture right. It is important to give casual restaurant patrons an incentive to stay in their seats since alcoholic beverages and desserts often contribute to the restaurant's largest profits. In addition to providing comfort and style, upholstered chairs for restaurants come in a variety of colors and patterns that complement the restaurant's branding.
3. Coffeehouse or cafe
With good reason, coffeehouses and cafes are often synonymous in the popular imagination. The difference comes down to branding and perception, as American cafes typically serve light fare, including pastries and sandwiches. Coffeehouses, on the other hand, serve specialty coffees. The experience of a cafe or coffeehouse is almost the same, regardless of whether the business is referred to as a cafe or coffeehouse: customers order at a counter, get a drink or food (often customized), then choose whether to hurriedly leave or sit down for a few hours of relaxation or productivity.
Cafés and coffeehouses are often portrayed as a cozy, quiet, and personal space, whether they are giants like Starbucks or smaller roasteries around the corner. Customers can choose from a variety of seating options, including a bar lined with stools, several bistro tables, and couches or lounge chairs. In addition, they provide plenty of electrical outlets and Wi-Fi access for students, businesspeople, and other overworked individuals who are under-caffeinated.
4. Cafeteria or food court
Food courts or cafeterias require a cohesive, attractive, and easy-to-maintain design to create a dining space that is easy to maintain, attractive, and cohesive. Businesses and schools use cafeterias as gathering places where people can have a meal and take a break, so branding can help promote positive associations in the cafeteria. Chairs and tables need to be durable in either space, as high volumes and short visits mean they are constantly shuffled. A dining area that can accommodate larger groups can be made more efficient by varying seating options and chair heights.