Convenient cooking: 4 tips for making your kitchen more functional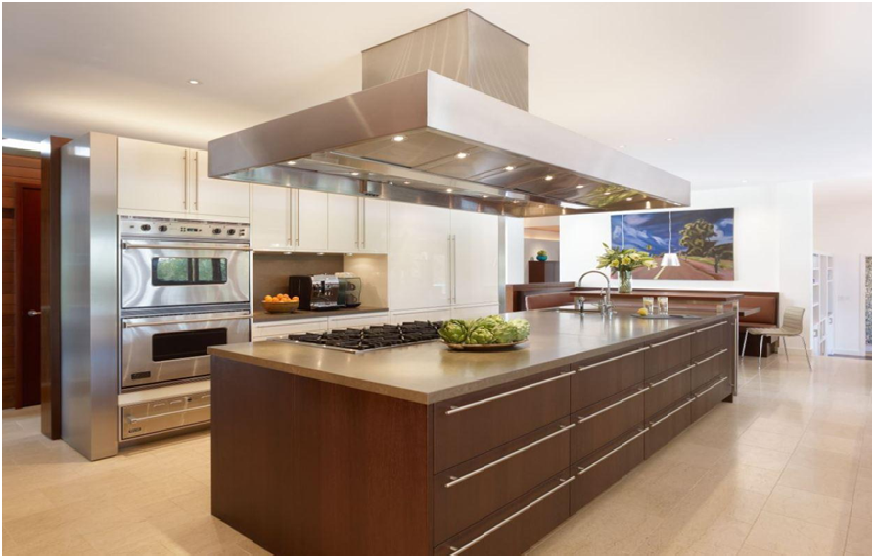 The kitchen is a sacred space for those of us who love to cook. From Sunday brunch to Taco Tuesday, and through to extravagant weekend dinner parties, this space is one that reserves the right to convenience!
But what if we find that our cooking zone is more of a no-go zone? A space that makes us want to reach for the phone and order UberEats every time we step in it?
Well, my creative cook, it's time for a remodel, and one that prioritises functionality over anything else (after all, a functional space is typically one with perfected form, too!).
But what do the best kitchen designs Castle Hill have in common that make them more functional than inconvenient, obsolete styles?
Let's take a look below:
Want change? Rearrange!
One of the main reasons people find this imperative space an inconvenient one is because of ill-placed accessories. Is your stove a solid distance from the pantry? Do you always have to manoeuvre your way around your cooking partner just to reach the refrigerator?
This space is one that should be cleared, clutter free and, most importantly, organised! If you are unable to cook freely without some hindrance always impeding on the process then you do not have a convenient space.
Light it up
The best kitchen designs Castle Hill has available go above and beyond your old style: they now incorporate a range of modern techniques to amplify the space's convenience and make it a joy to cook in! One of such modern techniques is through task lighting, or lighting that is specially placed to meet specific needs.
Think about it: if you've been cooking with the same overhead lights and wondering why you can't see what you're doing, it's highly likely that you are blocking the light's ability to illuminate your task. This is where task lighting comes in handy, as it can ensure that each task can be handled in optimal brightness. Think under cabinet lights for finding that imperative ingredient or cutlery set; over-island lighting to make food prep a breeze and even lighting above the sink to make doing the dishes that much easier.
Drawers, no doors
Oh, the pain! The dragging, pulling, unpleasant pain of being a person with back problems that is trying to access a lower cabinet. The thing about low set cabinetry is that you can easily lose things in its depths, and this can make it difficult to find what you're looking for and can really do a number on weary limbs.
This is why people are opting for drawers instead of doors. Drawers are much easier to organise, and you don't have to spend that time on your knees clattering plates about in search of that desired item that may or not even be there (such a nuisance!).
Smart seating is also social seating
Will your remodel include plans for making the space an entertainer's one, too? If so, then you will surely revel in the opportunity to incorporate smart seating into your kitchen design. Smart seating can include anything from stools on the non-kitchen side of the island to keeping a dining table separate from the cooking area if you have an open plan.
The whole idea is to be able to entertain without your entertainees getting in the way and causing a nuisance on what should otherwise be a delightful evening spent with loved ones! So choose wisely, they have a habit of getting in the way…