Creative Tips To Transform Your Living Room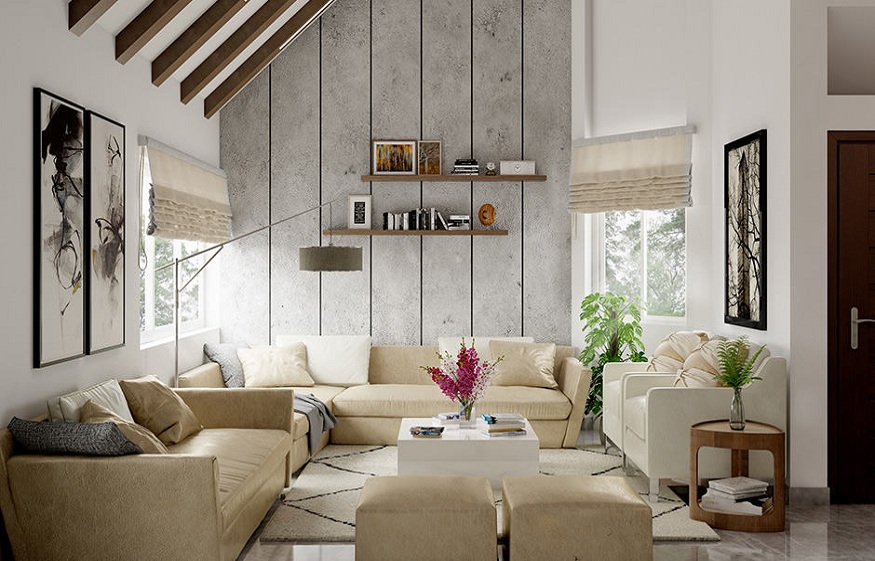 Your living room should be a place of comfort. A perfect spot to enjoy your morning cup of coffee, curl up and watch a movie in the evenings, or a spot to gather with friends and family. You want your space to feel homey, inviting, and offer an upgraded lifestyle. Look no further for our top creative tips to transform your living room.
Thinking about giving your living room a makeover to sell your home? A great place to start is by hiring a real estate agent. Picking the right agent for you can make your sale happen faster and get you top dollar for your property.
Center your space
A great place to start when transforming your living room is to start in the center, your coffee table. A new coffee table can change the look and function of your space. If your living room is tight on space, try opting for a piece that offers storage, or an upholstered ottoman that can function as a comfy footrest and a coffee table in one.
Once the furniture is selected, style it by placing a stack of pretty books, a neutral serving tray, or a vase of fresh-cut flowers in the center. A simple upgrade to the middle of your room can make a big impact on the look and feel of your space.
Ditch clutter
Often the difference between a well-designed living room and one that is lacking is clutter. Give your furniture some breathing room. Select pieces that are sized appropriately for your space and consider tucking away any unnecessary items.
Ground the room
Our next creative tip in upgrading your living room is to replace or add an area rug. Your rug can be the perfect piece to ground your space, add a cozy feel, and make your room look and feel larger. Go for a rug that offers an oversized look. This is a great place to have fun with contrast, colors, and pattern to up your design factor.
Naturally trendy
A huge interior design trend for 2022 is bringing nature inside. This means selecting hues of rich greens, blues, and saturated tones of brown. Accessorize your space with natural materials like stone, wood, and marble. Incorporate house plants as décor for an airy and effortless look. Capitalizing on this trend is sure to upgrade your living space.
Let there be light
Another creative way to upgrade your living room is to adjust the lighting. This may mean changing out your existing window coverings so natural light can more easily pour in or adding a few lamps for a moody and cozy look in the evening. Even just swapping out harsh cool-tone lightbulbs for a warmer counterpart can change the entire aesthetic of your room.
Sofa upgrade
If you don't have the budget to buy a new sofa, you can always upgrade your old one by adding a slipcover. This will change the look of your entire space for a fraction of the cost. Top the look off with some cozy new throw blankets and pillows for a perfect spot to make memories with friends and family.