How HVAC Contractors Can Differentiate Themselves From Their Competitors!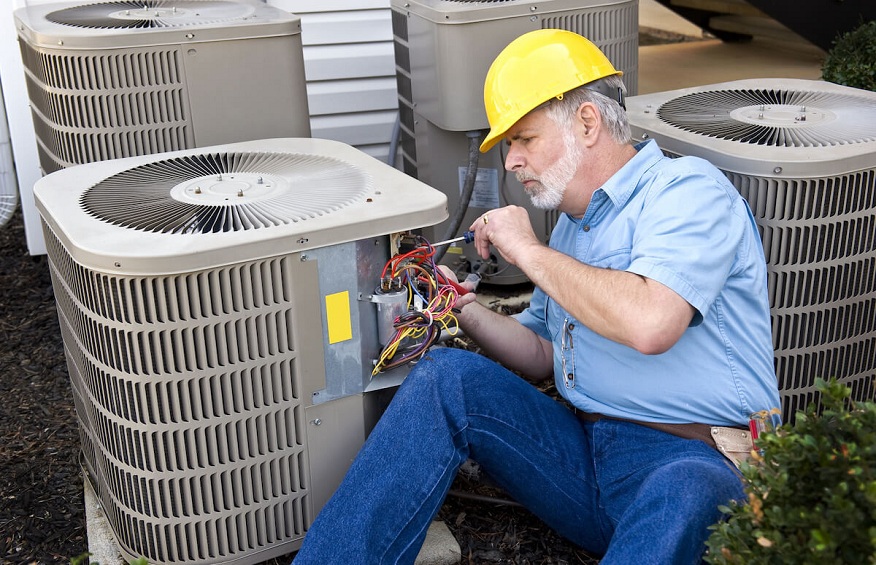 Life can be tough for hvac contractors, mainly because every city is full of competition within this bustling home improvement niche.
That's why it's so important for HVAC companies to do their part in differentiating themselves from their competitors, but this of course is a lot easier said than done. We've partnered up with the HVAC leaders at Beehive Heating & Air to learn more about what HVAC contractors can do to differentiate themselves, and the below list is what we learned!
Providing More Personalized HVAC Services
Personalizing your company's HVAC services truly is crucial in terms of making your business seem different than your local competitors. You need to show your customers that they're getting home improvement services from a friendly neighbor, and this includes customizing your solutions to meet everyone's specific requirements.
It may mean that your technicians will need to go above and beyond to exceed customer expectations, but that's exactly what'll lead to great reviews and recurring clients.
Being Confident In Saying You're the Best Local HVAC Contractor
Although it may seem a bit odd to claim your company is the best, it actually goes a long way to instill confidence in your customers. They want to work with HVAC contractors that are confident in their skills and overall abilities, and this type of marketing statement indicates to potential clients that they're found the right team for the job!
Striving For Fast Results
Although the overall quality of your services matter most, it's also important to remember that efficiency matters in today's hectic home improvement environment. Your clients are going to be expecting efficient technicians, and HVAC contractors should incentivize their technicians to work as efficiently as possible.
And this includes offering very fast appointment times. HVAC issues tend to happen out of nowhere and catch homeowners off guard, so your business should offer same day service or appointments within a 24-hour timeframe so your clients know you're the go-to company for whenever issues come up.
Your Team's Top Priority Is Always Customer Satisfaction
It's easy to say that your customers are your top priority, but it's a whole other ball game to actually prove it. Your HVAC team needs to understand what customer focal points are, and how necessary it is to go that much further than your competitors in terms of customer satisfaction.
Your business should also offer a 100% satisfaction guarantee, because this will help your clients feel more comfortable in hiring you on a regular basis!
Offering Very Fast Response Times
This goes hand-in-hand with your company's fast service, because people want immediate feedback when they have questions or concerns about their HVAC systems.
This means that you're going to need someone to answer their calls, and a top-quality business phone system to keep callers on hold and not frustrated. Emergency scenarios happen all the time in the HVAC industry, and your company needs to be the go-to option when immediate emergency services are required!
Your Team Specializes In AC Repairs & Services
Although it's important to provide a wide array of comprehensive HVAC services, it's crucial to have plenty of AC specialists on your staff. This is mainly because homeowners are more likely to damage their air conditioners than their heating systems due to how excessive we often get during heatwaves.
But you should also have specialists that can provide all sorts of niche services, and having niche experts on your team will keep your customers more satisfied in terms of remaining with your business no matter what they're experiencing.
You Offer Competitive Prices & An Overall Great Value
It's important to find your Goldilocks price point within your local HVAC marketplace, because people won't consider your offers to be a good value if they can find significantly more affordable services. Although your business may be more reputable than the cheapest local options, you'll still need to offer competitive prices as compared to the lower end of the spectrum.
And when you do offer affordable prices for high-quality, professional services, you'll ultimately offer the best value in your area.
Your HVAC Team Treats Clients Like Family
Customers want to feel like they're a part of something bigger than any basic HVAC relationship, and treating your customers like family is a huge way that your business can differentiate itself from competitors.
Reach Out To Beehive Heating & Air When Looking For HVAC Contractors In Your Area!
The above tips are a wonderful starting point for all HVAC contractors to keep in mind when they're trying to grow their business and gain traction against local competitors.
You can learn more HVAC business tips by going through the link at the top of the page and speaking with the industry leaders at Beehive Heating & Air today!