How to decorate your house? Guide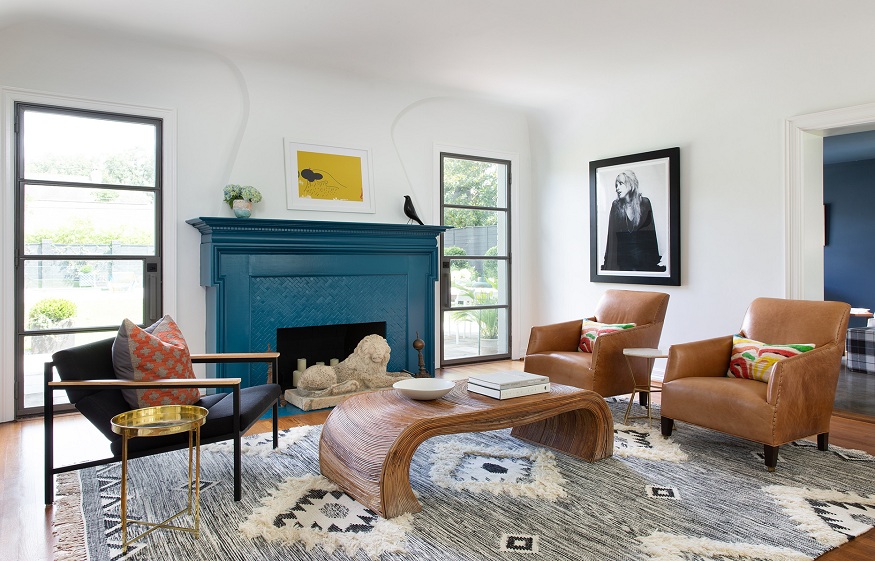 The interior decoration consists of arranging a room in a harmonious way, taking care of the choice of colors and the arrangement of the furniture. The layout of the rooms must be both functional and aesthetic. Decorative accessories have the function of embellishing a home. How to decorate your house  ? Here is everything you need to know for a successful interior design.
Living room in house with stone wall and low lamps
3 great ideas for a successful interior design
Furniture
What would interior design be without furniture? Reflect your style through these must-have furniture
Seating
Are you seated well? Discover our staggering prices to find a chair that suits you
Cushions
With varied patterns and colors and suitable for all interior styles to enhance your seats and sofas
The basic rules
First of all, remember that a successful interior decoration plays with the effects of texture and mixes different materials. In the living room, the softness of a light oak parquet elegantly contrasts with the brick walls. On the kitchen side, a raw wood worktop appreciates the shine of a brushed stainless steel splashback. In fact, the mixture of textures brings contrast and depth to your decor.
Colors also play a crucial role in successful interior design of a house. In this case, each color conveys a particular emotion. For a zen atmosphere, choose cool colors, such as blue or green, and bet on light or pastel notes. For a more assertive decor, dare to use more intense colors, such as duck blue, lemon yellow or poppy red. Whatever your choice, never combine more than 3 colors in the same room.
Finally, choose your furniture taking into account the decorative atmosphere you want to create. To design a modern decor, choose contemporary furniture. For a more classic decor, more sober furniture will work best.
3 great ideas for a successful interior design
It is not always easy to know how to decorate your house. Looking for ideas to decorate your interior? Follow all our inspirations for a successful decoration.
Brighten up your interior decor with golden lights . Gold metal matches all colors. In a room with white walls, the shimmering reflections of a golden suspension diffuse a soft and warm light. In a living room with petroleum blue walls, a golden floor lamp signs a trendy and shiny decor.
Port Maine
Nothing better to decorate a modern house than designer furniture . Appreciated for its chic and refined look, the white lacquered sideboard is perfect for furnishing a contemporary home. White also offers the advantage of being associated with all chromatic nuances.
Integrate comfortable and warm furniture into your decor. Day bed, sofa, armchair … Perfect for entertaining friends, reading a book or watching a good movie, these pieces of furniture are essential for decorating your home. Dress them in soft cushions and warm plaids.
A successful interior decoration enhances the charm and comfort of your home. To choose the decorative style best suited to your home, remember that a successful interior decoration is a decoration that looks like you.
Take care of your exterior decoration
Knowing how to decorate your house presupposes successful interior design. However, the exterior decoration of your home must also be neat. The terrace and the garden in fact extend the house and these living spaces must be perfectly decorated. Here is everything you need to know to enhance the decoration of your garden or your terrace.
Dress your terrace with comfortable furniture. A garden furniture consisting of a wrought iron table and matching chairs is an undeniable aesthetic asset. Like an invitation to relax, a lounge chair and XXL poufs add a touch of comfort to your terrace.
If you are having an outdoor dinner, take care of the ambient lighting. Lanterns, light garlands and candle holders are part of the party! Distribute these lighting points in your garden, to reveal its depth. For an intimate and friendly atmosphere, add colorful paper lanterns overhanging your terrace.
Finally, to make your exterior decoration a success , don't forget to enhance your most beautiful plants by placing them in aesthetic planters, matching the decorative style of your home.