Ideas to Add Comfort to Your Child's Bedroom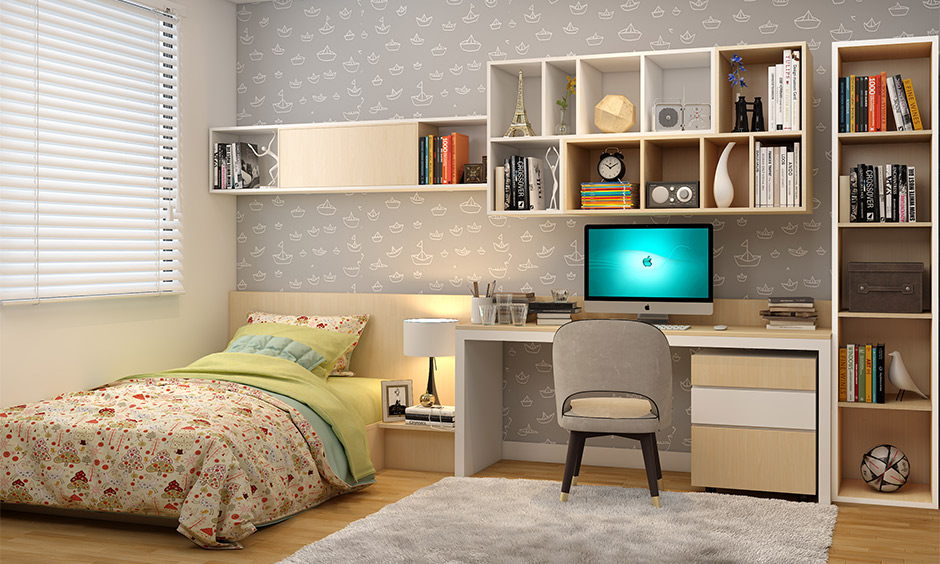 A bedroom is a space where we all love to spend time as it refreshes us and relieves us from all stress and tiredness. We all get to relax and chill in this place after a long day. As much as we need a restful sleep at night, our kids too deserve to have a space on their own where they can have a blissful time. A child's bedroom can be a place where they can play, study, rest, indulge in activities, and have an effective learning time.
As this space is meant for all the activities the child wants to do, it needs to be decorated creatively. Decorating a kid's bedroom can be a fun activity and the style does not have to be compromised. Depending on the child's age, you can design a baby bed area, select modern furniture pieces, create active play spaces and design practical kid's study areas.
Tips to Enhance the Ambience and Increase the Comfort of Kid's Bedroom
The ambience of any space is significant to make one comfortable. This is also true for a kid's bedroom. This space is not just for sleeping but also a hang-out place for the kids with their friends. Therefore, it has to be calm and safe for the kids with a joyful vibe all around. The addition of the following few things can make the child's room more comfortable for them to spend their time –
Pieces of Furniture – Furniture pieces are an essential part of any room as they make things convenient for us. You can pick up a comfy kid's bed online available in various shapes and designs as per your child's preference. A child is always comfortable with the things he or she likes. So, ensure that you consider the child's taste. Furniture pieces in a child's room are not just to be used to do certain things but can also be used to play. The fun furniture pieces include bean bags, playmats, forts and a window seat which can be used as a reading nook.
Install Proper Lighting – Lights are essential for studying and reading activities. A dim room can appear dull, scary and uninteresting. Apart from that it may damage the child's eyesight. You can use lamps and decorative lights to add charm to the space. You can even go for glowing star lights to add some fun to the space. This will give some light to the room at night without disturbing sleep.
Curtains and draperies – Curtains add some pattern and warmth to the room. A room can only be comfortable if it has the right temperature. Use can use the curtains to regulate the light and air coming into the room. For a restful nap without any disturbance, you can use the blackout curtains to block the sunlight which may disturb the child's sleep.
Decorate the Walls – The best and most inexpensive way to decorate the walls is to add colours and patterns to them. Before you can choose the wall covering just ensure that it is easy to clean. You can either choose to paint the walls or use the wallpapers to design and improve bedroom aesthetics. This will add a new appearance to the room making it fresh, lively and comfortable.
Add Some Cosy Stuff in the Room – A themed blanket, child-friendly mattress and soft toys make the room cosier and give a snuggle feel. Children love to play with different types of toys. You can decorate their bed with soft pillows of different shapes and sizes and also add some stuffed animal toys which will enhance the appeal along with making it comfortable for the children.
A child's room can be easily messed up and look cluttered so ensure that all the things are positioned properly so that this space can be used in the best way to help the child rest, relax, play and learn.