The Dummies' Guide to Choosing Fantastic Aluminium Windows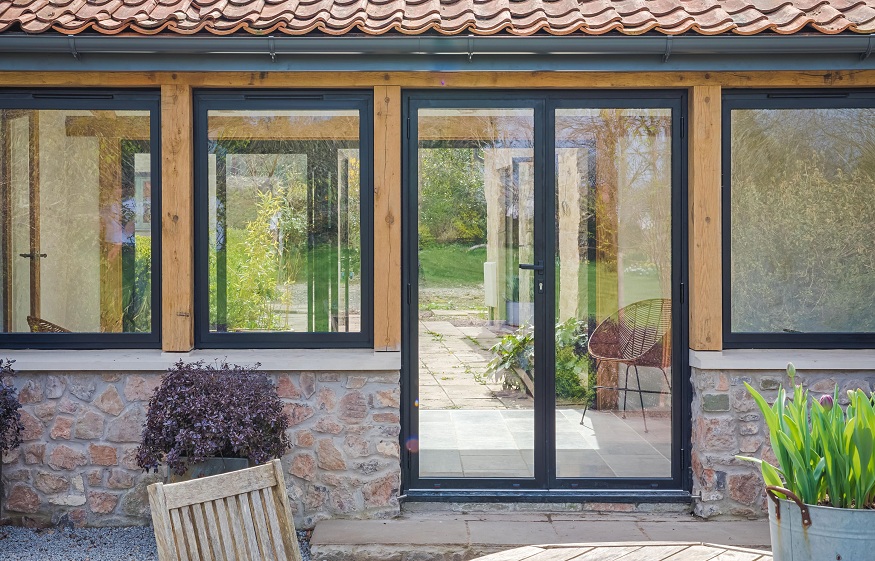 Aluminium holds a great reputation for being an affordable and durable material that lasts for years. In the past few decades, aluminium has also become the material of choice for the windows and doors of the home. In fact, many homes are choosing aluminium in place of wood. But how would you choose the right aluminium windows for your home? Here's a guide to help you!
#1 Consider the room architecture
Windows have a crucial role in defining the entire appearance of a room. So, you need to start by keeping the architecture in mind. For example, floor to ceiling aluminium windows sizes are perfect in the rooms with modern decor, but they will not suit rooms with traditional decor.
At the same time, an aluminium section window is great for classic architecture, though sliding windows are ideal for homes with modern architecture. Think about where the windows will be installed as per the room architecture and that will help you shortlist a couple of options easily.
#2 Think about the installation purpose
Next, you will have to think about the reason to search for 'aluminium windows'. If you want to showcase the views and get the highest light transmission in the room, go for windows having large configuration and decking glass. When there is a balcony, big bi-fold windows are a good choice.
It is best not to go for fixed windows if you are looking for ventilation. Sliding doors and sliding windows are great options to improve a room's ventilation.
#3 Understand the safety needs
The safety needs are not the same for different windows. For instance, the windows in front of the house need more security than the windows in the bedroom at the back of the house.
Aluminium windows are known to be a highly durable and secure option and the modern windows that are made from this material have improved security features. All you need to think of is where to install the windows to make sure they serve the security purposes.
#4 The placement of the windows
Remember that placement is a crucial factor when you think of buying aluminium windows for the home. Since yourwindowsare going to be the prime source of light in your office or home, you'll have to make sure that you do not get too little or excess light.
The size and orientation of the window as per the glazing and the sun helps in determining how much sunlight the room is going to receive. In case you have plans to put roof overhangs, keep in mind that they tend to block sunlight at certain angles. You can talk to an architect or designer to determine the correct size and position of windows.
#5 Look at the space availability
It is important to think about how much space is there in a room to choose the right windows made of aluminium. This won't be an issue when there is ample space in a room, but might be a problem if there isn't enough space. The aluminium windows prices also depend on the size you buy.
Sliding windows are a good choice if there is a lack of space. Tilt-turn windows are good for windows with a small balcony and limited outer space.
#6 Do not overstep your budget
Since several amazing options are available now in the market, it's easy to overstep your budget when you go window shopping. However, before you go out to look for the best choices in aluminium windows near me, ensure that you have a fixed budget in mind.
You need to understand your needs, compare the costs, and consult with a few suppliers before you make a decision. Also, keep in mind that most aluminium windows need special fitting. Additionally, it's better to contact suppliers that offer both purchase and installation. It will help in saving more money than getting another window installation specialist for the job.
The endnote
Hopefully, it will be a lot easier for you to choose aluminium windows now that you know what to look for. So, go ahead and look for the options at AIS Windows in order to choose high-quality aluminium windows for your home.