What are the techniques used to lift and move a house?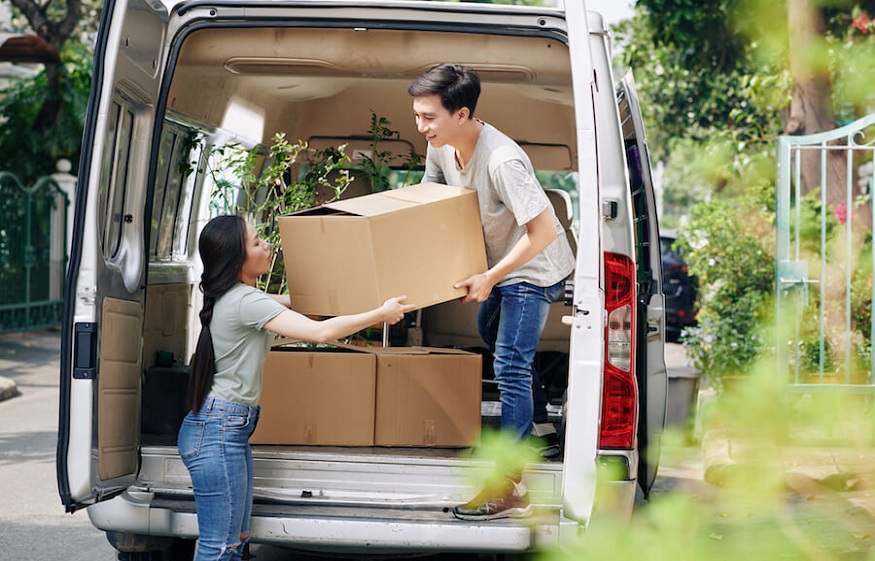 You may have found your dream home, one that can tick all the boxes on your criteria list. But what if that house is in a place that doesn't appeal to you? The only option would be to move the house itself!
Moving a house requires lifting it from the foundation to transport it to another location. This is an eco-responsible method, unlike that aimed at destroying a structure to transport parts to the landfill.
As you have probably guessed, moving a house from one place to another is harder than it looks. There may be several reasons why you chose to relocate your home, including having to relocate due to a flood or other environmental hazards. No matter the case, if this is a project you have considered, read on to find out all the techniques used.
Here are the techniques for lifting and moving a house!
Most of the work to move a house happens before the day of the move. The planning stage of moving a house from one location to another is intense and rigorous. The first step is to consider local or municipal permits that may be required. It is recommended that you work with your local property planning department to ensure that relocation is even possible.
Once this has been established, building permits will need to be obtained for both the old and the new site. You may need a professional to come on-site to inspect your home's structure as this will help determine if the home can be moved. Also, you may need to hire a contractor to build a foundation on the site of your new home.
Finally, the city or town where you live will need to work with local authorities and departments responsible for transportation to approve the route you want to take to move your home. All of this work will need to be done before travel day, so keep this in mind as you move forward with your project.
Start your project
Doing business with a home relocation professional may be necessary when clarifying the details of this project. In most cases, these professionals should be the only ones moving your home, as they have the right equipment to do so as well as a structural understanding of how the project should go to avoid problems. Plus, their expertise will keep your home safe! A professional offering house relocation services will understand the engineering calculations performed to determine the best method for relocating your house.
A home moving professional will be able to move almost any home, no matter how small it is. However, the main variable in this type of project will be the cost. Regarding the latter, it must be said that moving a brick house will cost more than moving a wooden structure and larger houses will obviously be more expensive to move than small ones.
To relocate your home and choose the best method for doing so, you will need plans or documents that detail the layout of your home. These documents will offer specific information regarding the foundation and location of the support beams that run through the house. In addition, it will provide the professionals responsible for moving your home with access to its internal structure and therefore, they will be able to determine the structural support needed during this process.
The team you are working with should know if you need them to move additional items, garages, annexes or landings. Also, take into account that all brick structures around your house will be very difficult to move. This is why some professionals might recommend that you rebuild them once you are settled on your new home site.
Move your house
One of the most important aspects of moving your house is deciding how you are going to get it from one point to another. The path to the new location will need to be free of obstructions, including trees, lampposts, mailboxes, and bridges, which is especially important if your house is tall. In addition, the route chosen to transport your house from point A to point B should not include winding or windy roads, as well as level crossings or high voltage lines. If your house has more than one storey, it will likely get caught in those floors.
Also, the longer your journey, the more obstacles you may face. Some areas will have restrictions and therefore moving your home may only be carried out during specific hours. In most cases, the smaller your home, the shorter the road and the less expensive it will be to move. Moving a house across the country can be relatively difficult, both financially and logistically. In some cases, you may need to take parts of your house apart to travel with them.
Once you have gathered all the necessary permits, determined the route you will take and the small details, you will need to start preparing your home. First, all of your devices should be unplugged. In some cases, you might need the help of a plumber as well as an electrician. In addition, depending on the size of your property and the surrounding land, the team of professionals who move your home will need at least 10 feet of space to properly evacuate it. For this reason, any trees or plants that are in the surrounding area will need to be uprooted.
Logistic
When it comes to moving the house, several logistical rules must be followed. Openings will need to be made in the foundation walls and steel beams will need to be inserted into these openings. The beams are intended to support the weight of the house while moving and will need to be properly trimmed.
Next, the team will place large hydraulic jacks under the steel beams, this being the method used to lift a house . Unlike the jacks used to lift an automobile, they will be linked together because they will need to be raised and lowered at the same time, regardless of the weight supported by each of the jacks.
Once the house has been lifted, stringers will be installed under the steel beams. These will allow the house to be lifted and moved on special carts. These carts will be attached to a vehicle, which will transport the house to its new location. Not only will there be a vehicle to pull your house, but workers will also need to be present the entire trip in order to move anything obstructing the path. Once the house has arrived at its new location, a new foundation will need to be in place in order to accommodate this.
Get quotes for your home renovation project
SoumissionRenovation.ca can help you in your efforts to obtain quotes for your home renovation project . By telling us about your project, we will put you in contact with the appropriate resource persons free of charge. You just have to fill out our form (in just a few minutes) and you will be able to receive quotes from specialized companies.