What To Consider When Choosing A Water Restoration Company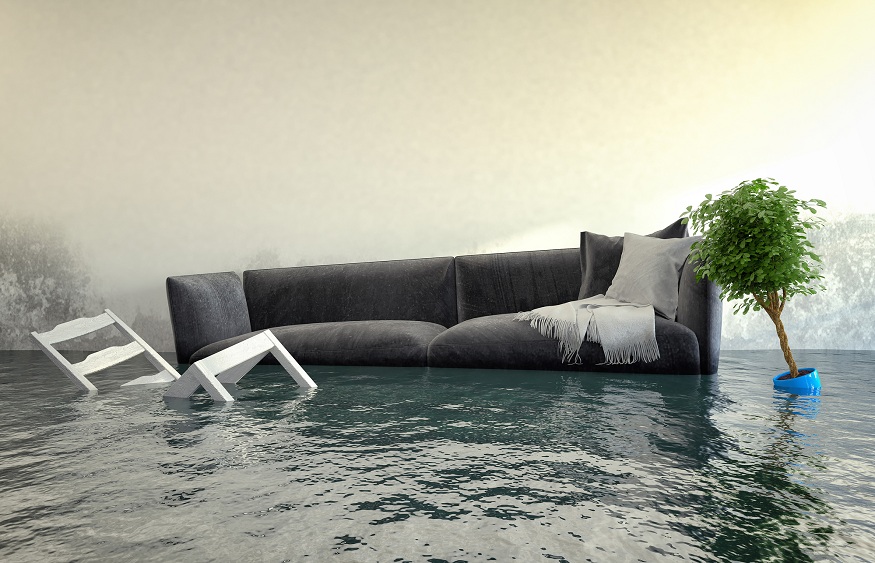 You never know what will happen to your home in the future.
Whether it be a storm, a burst pipe, or even an accident, water damage causes a lot of stress financially in terms of damages. The damage can ruin your possessions, property, and your health, so let's look into everything you need to know about water damage, and how to choose the right people to help.
What is Water Damage?
Although water damage is common, people don't talk about it very much. So what's considered water damage? In general, this is when water destroys or damages the home in a way that makes it less structurally sound. 
Water damage can be caused by:
    Rain that comes through your roof and damages your walls and ceilings.

    A hailstorm that breaks windows and damages the floor. 

    A burst pipe that saturates walls and ceilings. 

    Overflowing toilets can soak floors. 
Most of the time if the damage was caused by an accident, your insurance will cover it, but make sure you read the fine print and check if floods caused by storms or hurricanes are covered. 
What Are the Categories of Water Damage? 
To find out how much damage has been done to your home, water damage has been categorized over time. 
Category 1
This is the least severe type of damage. It's referred to as clean as it doesn't contain any toxins or sewerage, and it doesn't pose health threats to people. This damage includes water from broken pipes, bathtubs and skins and can also come from dishwasher leaks, and other home appliances. In many cases, things affected by Category 1 damage can be dried easily without any long-term effects on homeowners' health or their properties but requires a fast response time. 
Category 2
Category 2 or 'grey' water damage is more severe than Category 1 as it includes dirty water that can come from washing machines, toilets, or sumps. This category does include work that is damaging to your home and your health as the water itself can be contaminated easily and contain mould, chemicals and the like. 
Category 3
This is the most severe type of water damage; it is described as 'black' contamination and can have great damage to human health. It can cause diseases and is often caused by sewer backflow, feces and fertilizers to name a few. 
What To Look for in a Water Damage Restoration Company? 
Now that you understand what types of water contamination can be found in your home, undertake the following steps to find the leading flood restoration companies to help fix it.
Find Experienced People
Look for seasoned contractors when looking for a water damage restoration company in your area.
If you don't, you might end up with a team that is still working through their business's kinks. A contractor with less experience will probably waste your time and money looking for a solution.
An accomplished water damage professional will know exactly how to tackle the issue. They will use their long years of experience to know the best, fastest and least invasive solution. Instead of standing around and wasting everyone's time, they'll just know what to do.  
Find an organization that has actually worked on houses similar to yours in the past, on the other hand, if you own a business, choose someone who has worked in a similar building type in the past. That way the structure won't cause them to struggle. 
Another thing to keep in mind is if you go with people who are inexperienced the chances increase that they will not do the job well enough, and the issue will remain to cause damage again down the line. 
Also remember that when there's a team with experience, they will have all the right materials already on hand to help you quickly and effectively deal with any water damage in a less time-consuming manner, with as little damage to your space and your possessions as possible. 
Make Sure the Company Has Insurance
If there is ever an accident on your property, it becomes vital to make sure the company you're working with has insurance such as workers' compensation and general liability. 
Don't take a business's word for it either. Instead, inquire about their insurance documents as evidence. Check to see that their documentation is current.
If you're still worried about an accident happening, make sure to chat with the company about how they handle issues in the workplace. Many businesses have a strategy in place to make sure their workers remain safe. 
But beyond just a strategy, insurance is something that will give you peace of mind, knowing that if something goes wrong, you won't have to pay out of pocket for it. 
Check Training & Certification
Check the team's certification before requesting water damage restoration services.
Do the workers have licenses? Are their records current? Did they receive certification and training? Look for businesses that are accredited, and you will have a real sense that you're working alongside people who have been trained to know how to fix things according to board rules. 
Check That They're Licensed & Bonded
When you look for a company, ensure that they have proper registration from the specific state they operate in. You will also want to keep an eye out for a company that's bonded and licensed. By doing this, you can make sure that if there are any legal issues, your best interests are well protected. 
Check For Guarantee
When you review the company's contract, check about their guarantee.
Not all companies have specific guarantees, but most of them have straightforward promises they make to their clients as to what the deliverables will be. So, make sure you find a company that follows through with its promises. 
For example, a company that promises you that you'll never get water damage again is too good to be true, but a company that promises good workmanship, accurate timeframes and safe work, is a better choice. 
Talk To Past Clients
You don't have to believe what each company says. Instead, you can learn more about their capabilities by speaking to their prior clients. By doing this, you can get some peace of mind about who you're working with.
The following are some questions to ask: "Was the team professional? Did they stick to timeframes? Would you recommend this company to a friend? Did they resolve issues well?"
Check Availability
Nothing is worse than finding out you have water damage, and then being told that the restoration company can't come and help for the next few days. It's vital to find a company that has the resources to help immediately, otherwise standing water, and water damage can cause mold to develop. 
In order to make sure the company will be there on time, ask if they offer 24/7 services, what they can do if there's a city-wide flood and if they have waiting lists. If you can find a great company that has many options for you in terms of an emergency, you're less likely to be stressed out on the day. 
Get a Timeframe
Ask the company how long a water damage restoration project will take. This will differ based on the issue your home has, but what you're actually looking for isn't just the timeframe, it's the ability a company has to stick to the timeline they propose.
If a company can guarantee you a same-day solution for standing water response, or flooding, and then actually deliver, they're a keeper.  
Review Services Offered
When you're shopping around, there's a chance that the company can provide additional services. Some offer drying, others offer fire restoration, and some can even offer you options of places to stay while they help you fix damage to your home. 
Ask What Their Process Is
Once you narrow down the list of companies, you should enquire about the individual company's process for handling the issue at hand. By knowing what will happen, there's no chance for unexpected surprises. This is also what will show you who is the most experienced, as they will have a streamlined, quick process that's foolproof and tested over time. 
Choose FloodPro USA
It's not ideal to wait until something goes wrong to find the right company. You'll be too stressed to properly shop around, and you're likely to not find the right people when you're rushing. Instead, for water damage restoration, in Orlando, you can't look past the experts at FloodPro USA. 
Call them now and ask how they can help you!