Why Do You Need Wall Murals in Your Home?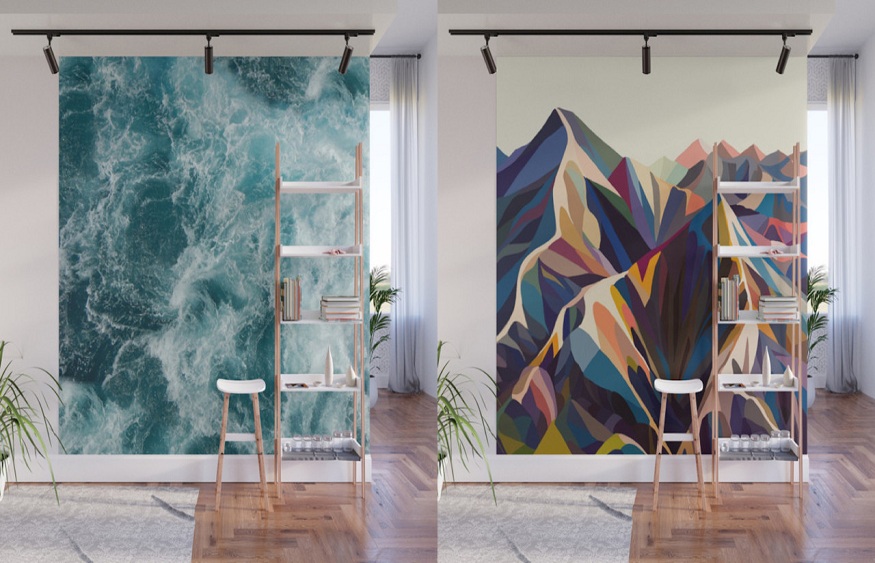 There are times when even the most beautiful house furnishings are no longer worthy of your admiration. Seemingly wherever you turn, everything is dull and ordinary. The abundance of furniture and other household items in your home makes its interior design boring and unpleasant. If you're sick of things and want immediate change, you may start by giving your walls a new coat of paint.
The aesthetics of your home can be transformed in an instant into a perpetual well of creativity. To use your walls as a source of inspiration, it's a good idea to hang wallpaper murals that catch people's eyes. Without further ado, let's consider why it might be worth painting a mural on your living room wall.
Fashionable
Including a mural on your wall is a sure way to make guests think your home is much more stylish than it is. As a novel approach to interior design, murals are gaining popularity for their capacity to reflect the homeowner's individuality.
If you're looking to freshen up your decor, a mural could be a fantastic innovation in wall art. Framed artwork and bold wall patterns may radically transform a space. Choose a creative medium that can make audiences speechless with wonder.
If you are looking for a way to spruce up your kids room, look into numerous options of children's wallpaper murals available. Pick a neutral color for a toddler or simply let your child have a say.
Compatibility and a Sense of Community
While many people may opt for a mural that serves as a fashion statement, many also find that the wall art they select is significant and reflective of their unique personalities. Having a mural painted on the wall of one's bedroom might make that person feel more at home there and contribute to a sense of community. Therefore, one must be definite about the mural they wish to have in their home.
Long-Lasting
Any choice for home remodeling worth considering should be durable. Remember that paint doesn't last forever. If you live in an area prone to extreme weather, such as frequent storms and downpours, you should have your home repainted every few years, at the very least. Go for a nursery wall mural if you want your room to pop for years.
Murals on walls are resistant to wear and tear from moisture and other environmental factors. These days, murals for walls are treated with an additional protective layer that allows them to last much longer.
Trendy & Edgy in Appearance
If you care about appearances, mural painting can be a great option. Painting murals on your walls is a great way to give your home a personalized appeal. Nothing but your creativity will limit your mural-making possibilities.
This means that you can show your individuality through a wide variety of fashion choices. You can repaint your murals whenever you get bored with the designs.
Final Thoughts
It's no surprise that murals like the animal wallpaper can transform the way a space looks. A mural saves millions of dollars in annual paint costs that would otherwise be incurred.