5 Out-of-the-Box Shed Use Ideas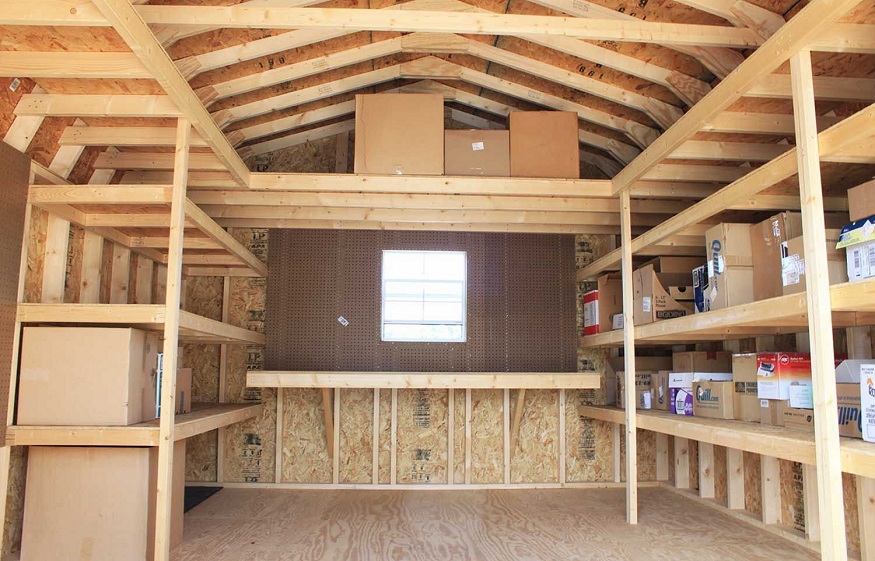 Sheds can be an absolute game-changer when it comes to decluttering your home and garage. They are the king of storage solutions and can be a great addition to any backyard setup. However, did you know that you can actually use sheds in a variety of ways? They're not just for storage. There are so many fun things you can do with a storage shed with a little bit of creativity and know-how. Here are five out-of-the-box shed use ideas.
1. Playhouse
If you have children, a shed can become one of the most magical playhouses. This is because many playhouses while cute are open and can be very susceptible to the elements. If you have a good sturdy storage shed that has a good floor, ventilation, windows, and no holes or cracks, you can make a great play place for your kids.
In a weather-proof shed, you could make a makeshift playhouse into a playroom of sorts. You could add kids' furniture and some of their toys. This comes with an added bonus of having a place to put toys where they can play with them, but the toys aren't cluttering the house or garage. You could even add lighting, curtains, and so much more to make it a cozy place for your kids.
2. Hobby Den
If you or one of your family members has a hobby (particularly one that takes up some space), you can turn your shed into a hobby den. You could put a table and chairs, a workbench, or even battery-operated lighting like we mentioned above. This will give you or them a place to spread out and truly unplug. They can be totally immersed in their hobby without having to worry about cluttering or making a mess of your home.
3. Pool House
If you have a pool, and you've always wanted a pool house, a shed might be the perfect solution. You can place a shed close to your pool so that you can keep all of your pool items inside. It's no secret that pools tend to come with a lot of stuff. Pool floaties, chemicals, nets, toys, and the list goes on and on. Having a well-organized place to put them within steps of your pool can help create the oasis you've been looking for!
4. Shaded Outdoor Sitting Area
If you don't have a good shaded outdoor area, it can be a bummer when you want to be outside. The hot sun, the rain, etc. can put a damper on your outdoor plans, but you can also use a shed as a sitting area. You can put tables, chairs, your baby's Ergobaby Evolve Bouncer, and much more inside to create your ideal outdoor space that's protected from the elements.
5. Sporting Goods Supply Area
If your family plays a lot of sports, the odds are you have a lot of equipment. Maybe hockey sticks, baseball bats, Lizard Skin grips, and balls of all kinds. Having all of that equipment easy to access and out of your garage space can be ideal. Plus, if you put the sporting equipment items in your backyard in a shed, they'll be protected and easily accessible to play and practice with in your yard! 
If you're looking for a high-quality outdoor shed to add to your backyard, a storage shed from Keter is the way to go. Their sheds are weather-proof, require little to no maintenance, and they have great features like double doors, windows, and skylights on some models. SO they are perfect for storage as well as out-of-the-box projects you might have in mind.