6 Ways to Make Your Office More Modern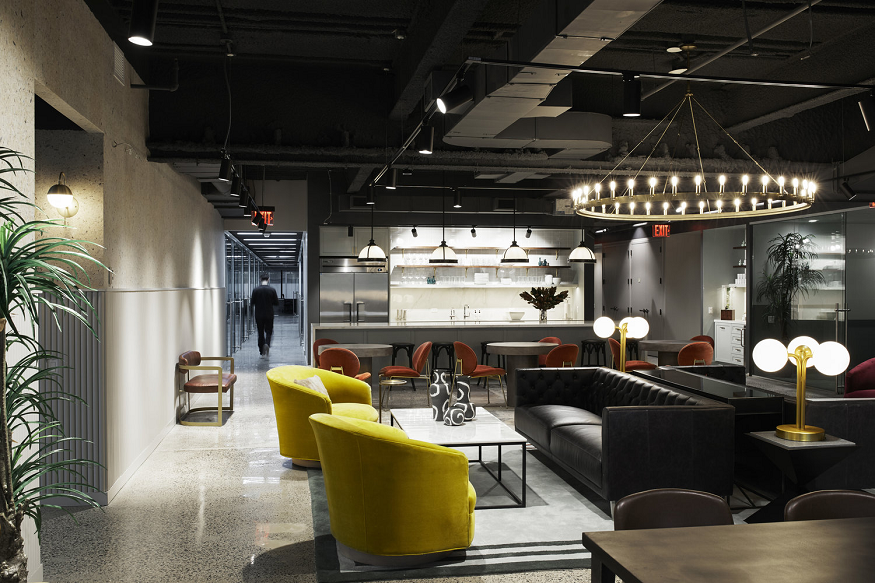 Creating a modern office can help to boost productivity, bring new talent into your business, and give a great first impression to your clients.
There are many things you can consider if you want to transform your office in Baltimore into a more modern space.
1.  Relaxed Working Spaces
Areas that allow employees to work in a more relaxed and informal space can instantly make your office appear more modern. You can consider placing a couch and some cushioned chairs in one area of the office or setting up comfortable booths that people can meet and work in. Installing relaxed working spaces can transform the look and the working style of your office.
2. Change the Office Design
When considering ways to modernize your office, think about the overall design, your office design can make a huge difference to the way your office feels, and you might have to completely transform it in order to achieve what you want. This is particularly true for offices that are situated in old buildings or have not been renovated for a long time. While you can still take steps to modernize the office, you may have to go further to achieve a fully modern design.
3. Keep it Minimal
Any space can look cleaner and more modern when it is minimalistic. This can also help you to get rid of clutter from the office and keep areas clean and tidy on a permanent basis. Rather than thinking about more things to include in your office space, keep the essentials and consider what you could do without.
4. Add Some Plants
Green plants in an office can help it to look fresher and more modern. These days, it's difficult to find a modern office that doesn't include any plants, especially since the health benefits of having plants indoors are widely known. There are many benefits of having plants in your modern office. They can help to improve the mood of the team and make the office feel cleaner and healthier by purifying the air. It could even boost the productivity of your teams too.
5. Get the Latest Equipment
If you want a truly modern office, don't forget about the latest equipment and gadgets that are available. Upgrading your systems and processes to ensure a smoother and more modern workplace can help to make operations more effective, as well as help you to achieve a modern office. For example, consider using apps or facial recognition systems when employees are clocking in and out. Replace notebooks with tablets and ask guests to sign in online rather than on a hard copy sheet of paper.
6. Prioritize Well-being
Although it has taken a while for many businesses to integrate and prioritize well-being strategies in the workplace, this is an essential part of any company and should be strongly considered regardless of whether you want to achieve a modern office look. Putting the well-being of employees first and foremost in your plans could help you to get an office design that looks neat and modern while also boosting productivity and employee wellness. Keeping this in mind as you design your new modern office can be an easy solution to achieving your perfect workspace.
Designing Your Modern Office
When designing your modern office in Baltimore, MD, there are many things to think about. From furniture to décor and the latest technology, there are endless options to consider. To get professional support with installation when upgrading your office, consider working with a company like Quality Installers that can give you the dedicated help you need.