Décor Ideas to Make Your Office Unique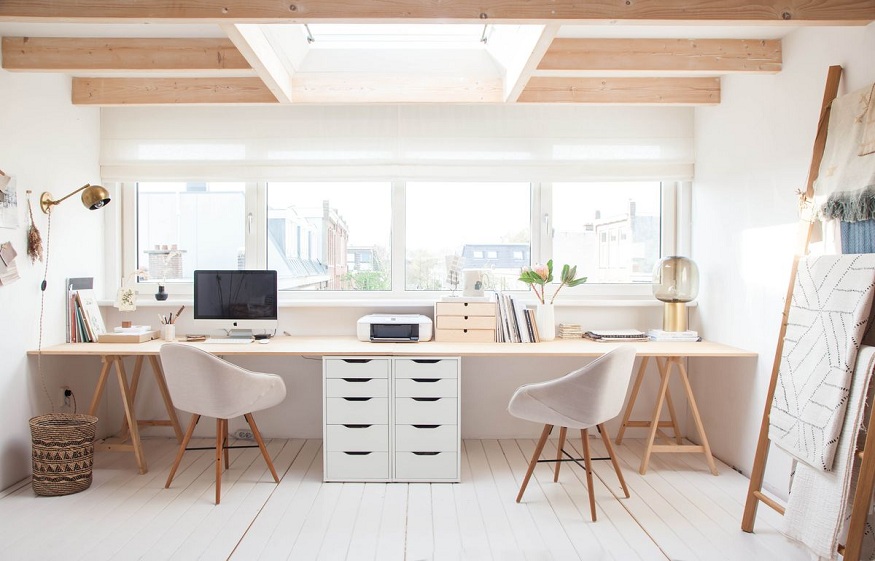 An office is where you spend the most time, and it's your responsibility to ensure the place stands out and looks beautiful. A well-decorated office will motivate you to do more, and you want to spend most of your time working, encouraging its success. This helps motivate other staff members, making them want to do more. If you have been wondering how to transform your office, don't worry, as this article will explore décor ideas to make your office.
1. Have Some Art Work and Wallpaper
Your workspace should represent and give a statement about you and your company. You can try by having some artwork in your workplace. Good art can help motivate you and your staff. It also encourages productivity. If you have no idea of the type of art you want, you can consider checking out Office Wallpaper to get the best idea of art that will represent you.
2. Matching Your Office Color
Another trick you can do to make your office or home look more appealing is by matching the color of your office instrument. For example, you can consider matching your pencil tray and the staplers to make them look similar. This helps to ease your organization as you can consider putting the same colors together. Colors are believed to affect the mind, such that blue is believed to affect the brain. The color can therefore affect the general productivity of the workforce. Looking for a better color that inspires and promotes productivity.
3. Allow workers to Personalize their space
To ensure your workers are comfortable, allow them to personalize their space. Since everyone has different preferences giving them the freedom to personalize and use wallpapers that will help keep them motivated.
4. Install Mirrors
Mirrors have a way of changing the whole outlook of your workspace. They also help to make the space of a place look more extensive due to the reflection and make your place look more inviting and open. This also saves time as coworkers don't have to go to the bathroom to look at themselves in the mirror.
5. Have Unique Furniture
Everybody wants their offices to look unique and unforgettable. To achieve this, you must look for unique furniture and office equipment. To spice it up, this furniture should represent your brand. However, when choosing such equipment, ensure you research to ensure they will not collapse and scare potential business people.
6. Separate Places with Rugs
Most people divide their spaces with barriers that can affect the office's mobility, which will affect its efficiency. However, partitioning the space using rugs, especially if the space is vast, will help make the space look smaller. However, consider putting the rugs under the furniture if the space is small.
7. Choose the Right Brand Colors
An office should bring out a message to anybody entering about the code of conduct and the energy available. Incorporating your brand color into your office design helps strengthen the employees, making them more obligated to promote a positive company image. Choosing the right color can help make you stand out in the competitive, with your customers being able to recognize your brand.
Wrapping Up:
The above are well-outlined décor ideas you need to incorporate into your home or office to ensure they look unique and fantastic. Ensure you consult with an expert if you are unsure what to do.