From the Front Steps to the Porch, Through the Front Door, Into the Foyer: Make an Entrance with Great Design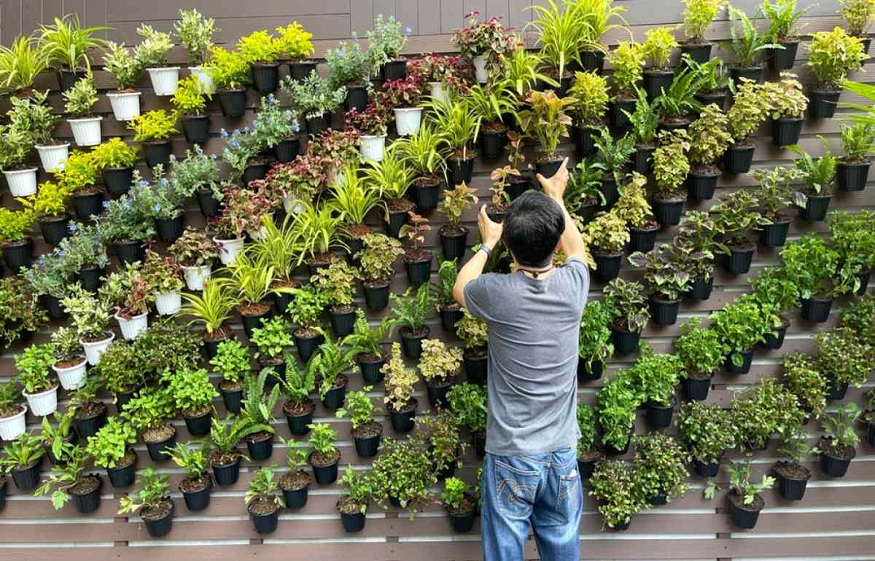 While most homeowners want to have cozy and beautiful interiors, home entryways deserve the same attention. The moment your guests step onto your property is an opportunity to impress.
This area of your home is the perfect spot to make a good impression. Who would not want a spectacular house entrance as a way of welcoming guests?
Find the fabulous and picture-perfect design for that grand "hello."
Home Entrances Ideas
The entrance of a home is always the first feature someone notices. As such, the design, color, and other elements are important, so working with professional interior designers in Winter Park can help you achieve an impressive design. When it comes to your home entrance design, here are some helpful ideas to inspire you.
Canopy
A curved or layered canopy is an elegant entrance design that leaves a lasting impression. It does not only improve the aesthetics of your property but also adds value by providing shelter during hot sunny days or unpredictable weather like a heavy downpour.
Entrance canopies can be customized to match traditional or modern home designs.
Linear Design
Give your entrance door a modern twist by playing with the lines in the visual space. The linear lines of the steps leading up to the entrance can complement the horizontal lines of a door made with planks of timber wood. Additionally, a long, concrete planter with tidy greens can also add visual appeal to a perfectly linear design.
Vertical Garden
By now, almost everyone has discovered the emotional impacts of plants. Adding a vertical garden to your home entrance design can also add a warm, welcome touch. Besides, a garden keeps the environment cooler, helps relieve stress, reduces pollution, brings nature into your home, and will make your home even more appealing.
Zen Garden
Instead of the usual blooms, take inspiration from Japanese gardens. A zen garden will offer visitors that feeling of serenity and peace, particularly in modern city living.
Regardless of the size of your property, a zen garden at the entrance of your home is possible regardless of the size. All you need are sand, polished stones, pots, and a creative mind if you have limited space. But if you want a more intricate design, interior designers can help you.
Sliding Glass Doors
A sliding glass door will give you instant access to nature. The natural light coming in is more beautiful compared to artificial lighting, especially in darker areas.
Concrete and Wood
A house on an elevated plot of land would look beautiful with concrete steps leading up to the porch, accented with wood elements to add warmth and incorporate an element of nature. Wide concrete steps also allow for enough space to include slow-growing shrubs by hollowing out a section of the steps. This shrub pathway lends itself to modern entrance concepts.
Design your home with these great home entrance ideas. But if you are not sure what to choose, professional interior designers can help you come up with a concept that suits your style and your home.