Essential Steps to Get Your House Ready for Winter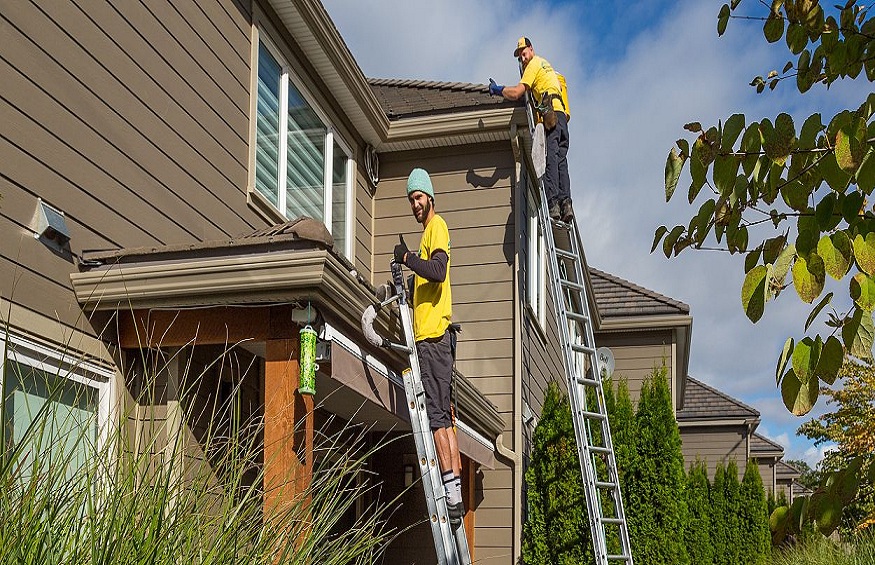 The phrase "Winter is coming" has become a cliche thanks to its introduction into the pop culture lexicon by HBO's Game of Thrones. The notion that winter brings harsh conditions is not pure fantasy, though. Homeowners wishing to maintain their comfort and keep costs down during winter should take extra steps before the calender reveals December and beyond.
 Seek Out and Seal Off Any Leaks
 You want to keep the hot air inside and cold air outside. A small crack on a window is enough to undermine such an important goal. Homeowners might not even realize leaks exist until they go looking for them. It may be best to ask a professional to look for the leaks. Once discovered, seal the leaks off to preserve your home's temperature levels and lower heating bills.
 Inspect, Clean, and Otherwise Service the Furnace
 Since the furnace serves to heat the home, the interior will get very cold if the system dies on a cold day. A furnace with faulty parts might fail on you. Also, a dirty furnace won't perform as efficiently as one undergoing a proper cleaning. HVAC companies often provide one-shot or regular service and cleaning. Contact a local company about having a certified pro to check things out.
 Clean Out the Gutters
 A regular gutter cleaning doesn't rank high on most homeowners' priority lists because they don't realize how important one is. Gutters loaded with leaves, twigs, and other debris don't present a clear pathway for water to escape. So, water pools on the roof or collects in the downspout. Rain and snow turn to ice, which can tear the gutter from its fasteners. Ice does get heavy. And then there's the issue of leaks due to all the collected water.
 Drain and Seal Off Exterior Faucets
 You don't want cold air getting into the pipes. An outside faucet, commonly connecting to a house, can let cold air inside even when wholly shut off. A dripping faucet may also be worse. So, use a shut-off valve to cut any water going to the faucet tap. Drain the plumbing entirely, so there's no water in the lines. And purchase a unique cap designed to keep air out. Overlooking something as minor as air entering through a faucet could lead to the massive plumbing disaster of burst pipes.
 Pad Interior Pipes
 The exterior faucet represents only one potential hazard. All pipes come at the risk of bursting if the temperature gets cold enough. Remember the point about furnace failure? If that goes, your plumbing is at stake. Some pipes rest in areas where heat doesn't get to them. Investing in pipe covers to keep them wrapped and warm would be wise.
 Other steps may be necessary to ensure your home is ready for the winter. Don't make the mistake of skimping on any steps. Doing so could set a course for a regrettable situation.