How to Welcome Your Puppy to Your House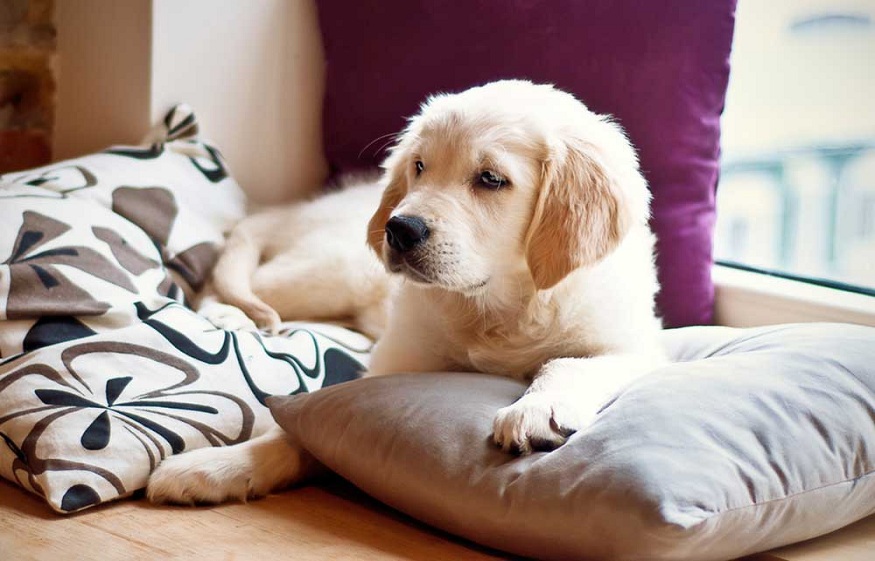 Having a puppy is perhaps one of the most exciting things to happen to your home. They say dogs are an extended part of the family- and we love them fiercely. However, it's so important that during the initial stages of their welcome into your home, you take all the steps to make them feel comfortable. Here at We Buy Any House, we have compiled our top tips on how to welcome your puppy to your home.
Ensure You Have the Essentials for Your Puppy Before It Arrives:
Just as if you were welcoming a baby to your home, it's important for you to have all the essentials ready for your puppy to come home. Ultimately, you will have to puppy-proof your home. A few key items that you will definitely need to buy in bulk include:
A bed that is large enough for your puppy to fit in comfortably. You can perhaps think about how fast your puppy will be growing, and buy a bed that accommodates your puppy for the next few months.
It's important to add comfy bedding, so that when your pup comes into their new home, they feel comfortable enough to sleep in their bed.
Before they come home, it's a good idea to speak to their breeder to find out what food they are being fed so you can continue to feed them the correct food.
Ensure they have toys to keep them stimulated and entertained while they are learning and developing.
Bowls for food and drink. There are so many options and designs for you to choose from, so you can pick something that reflects their personality.
It's important to buy a crate for your puppy for them to sleep in overnight, as when they are only a couple of weeks or months old, it is dangerous for them to be left alone unattended during the night.
If you are intending on training your puppy, you will need to put down puppy pads on the floor and in their crate, in case they have an accident throughout training.
Take Your Puppy on a Tour:
Most people think that because they have puppy-proofed their home, they don't need to introduce their puppy to their home, and it can wander around freely. However, you should take the time to show your pup to each room and introduce them separately- as otherwise it can be a sensory overload.
Introducing Them to Your Family:
It's best to introduce your puppy to family members one at a time, as otherwise you can overwhelm them. Typically, puppies are an exciting prospect to any family, but if you have everyone in one room at a time, it can be too overwhelming and inevitably cause your puppy to get overexcited or overwhelmed in future if they are in crowds. 
This article was written by a quick house sale company We Buy Any House. If you're wondering "how can I sell my house fast?" or "how can I get someone to buy my house?", head to the We Buy Any House website for more information relating to all property related enquiries.