How to Turn Your Home into a Smart Home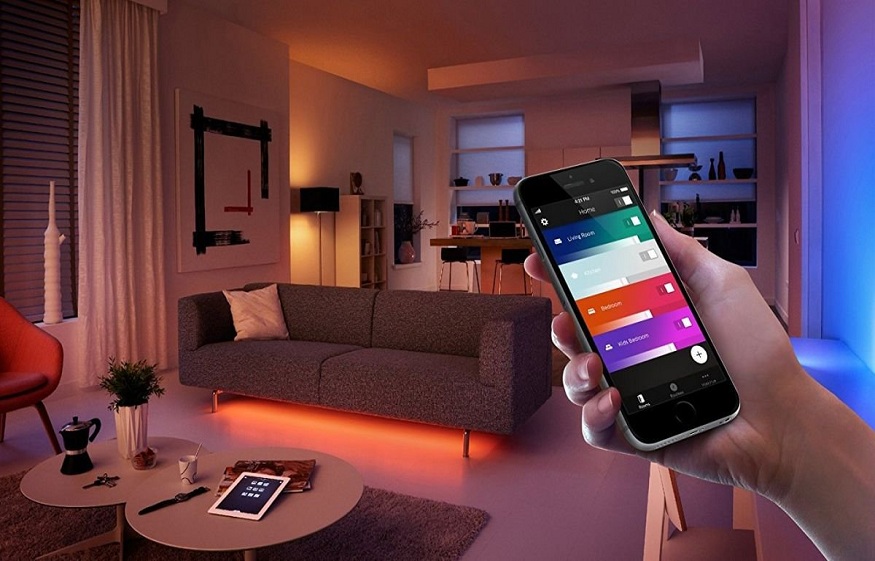 With the explosion in popularity of devices such as Amazon's 'Alexa' and Google's 'Google Home', smart homes have become mainstream. A smart home is defined as a home with lighting, heating and electronic devices that can be controlled remotely from a smartphone or computer.
According to Statista.com, 46% of homes in the UK have at least some smart home features, with this expected to rise rapidly to 85% by 2026. The smart home industry in the UK is worth £7 billion annually and is therefore only set to grow even further.
Many people may have one or two smart home devices, such as an 'Alexa' or 'Google Home' but may not know how to take the next step to turn their home into a full-on smart home. In this article, we'll guide you through how to turn your home into the ultimate smart home that will be the envy or all your guests!
Smart Home Hub 
If you don't already own one, a smart home hub, such as 'Alexa' or 'Google Home' is certainly the best place to start. They are usually necessary to link up other devices that can be controlled remotely and act as a central point that connects your smart home. You will also need a smartphone to help you set up your device.
These devices allow you to control a huge range of features throughout your home, such as lighting as heating, although you will need to buy separate devices on top of this in order to control these. A smart home hub allows you to play music, set timers and ask questions about almost anything, just by simply using your voice.
These devices come in various specs to suit different budgets and needs, with the lower specifications often surprisingly affordable.
Smart Lighting 
Lighting is one of the first features of your home that you may wish to control. Being able to turn lights on and off with the power of your voice has a certain novelty to it but is also extremely convenient as it means you don't have to get up and down to control them, something which can be invaluable to those with mobility issues.
There is a wide variety of smart lighting on the market. Many light fittings come equipped with Wi-Fi which can connect to smart hubs, while some others may require a 'bridge' (another device to connect the light to the Wi-Fi). These lights are often dimmable, and some include a range of different colours.
Controlling the Heating 
To control the temperature in your home remotely, you'll need a smart thermostat, such as Nest. These come equipped with Wi-Fi so you can control them with a smartphone or a smart home hub.
The great advantage of a smart thermostat is that if you're out on a cold day, you can turn your heating on in advance so that the house is already warm, ready for your return. Another advantage is that some can detect when you aren't home and can turn off the heating to preserve energy.
Smart Doorbells 
Nowadays, with smart doorbells, it's possible to see who's at your door without having to get up or even if you're in another country. Smart doorbells, such as those offered by Ring, are fitted with cameras which can be linked to your smartphone so that when someone presses the button, you can see a live feed of them and speak to them through your phone.
These devices are highly useful if you are often out and are expecting a delivery and are also great from a home security perspective. There are a variety of different options available, and many are relatively inexpensive to buy and install.
Smart Locks 
Smart locks will revolutionise the way you keep your home safe. A smart lock works in a similar manner to a traditional lock, but connects to your smartphone, enabling you to lock and unlock the door when you are not at home. Before entering your property, you can simply press the unlock button on your smartphone to save you the hassle of fumbling around with keys.
You may be wondering what would happen if your phone ran out of battery, but these locks also come with the ability to be unlocked by entering a numerical code.
These locks can be installed on almost any door, just as with a regular lock, however you will most likely want to have a professional fit it for you to ensure maximum safety.
Over the coming years, the smart home will only get more advanced, with new features and the ability to control more and more an almost certainty. It's an industry that will only get bigger and bigger as smart homes increasingly become just standard modern homes.
This article was written by an online estate agent House Sales Direct. If you wish to sell your house fast and for free, then head over to the House Sales Direct website for more property related information and enquiries.