Imperative safety: the different types of temporary fencing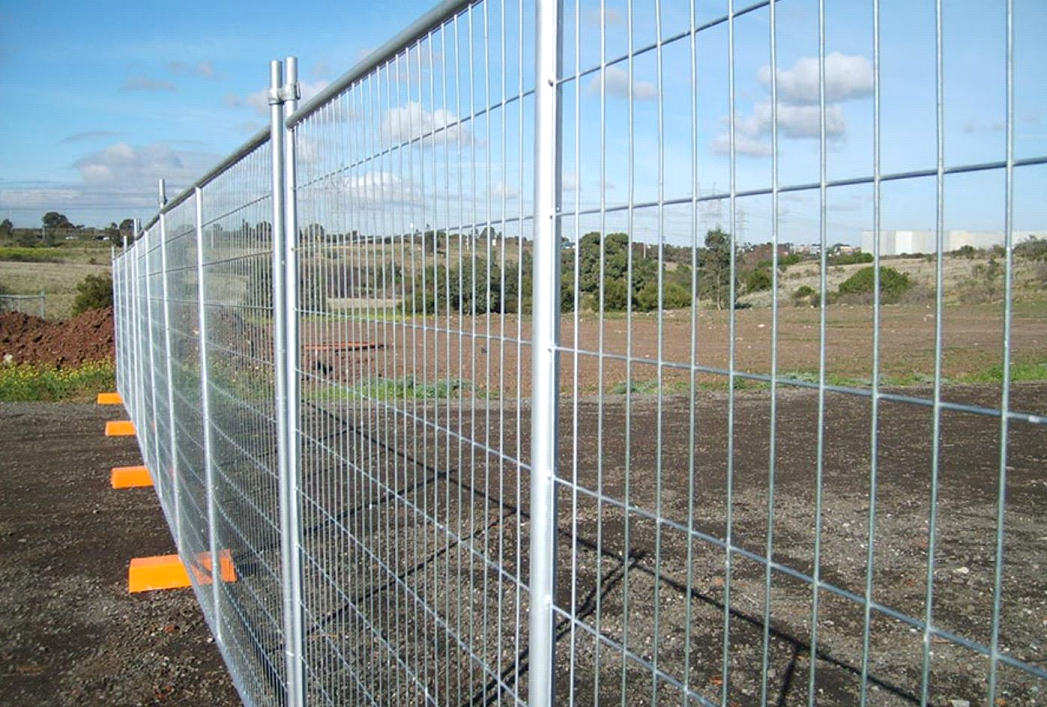 Temporary fencing is a safe and cost-efficient solution for people who need fencing on a short-term basis. Australian construction sites and special events typically require temporary fencing to ensure safety for staff and revellers, with temporary fence hire providing the best and most cost-effective option for ensuring this safety.
Let's take a look at the main fence hire options available in Australia.
Temporary building & construction site fencing
Building and construction sites require safety fencing for legal compliance. Temporary fence mesh is the typical solution when a construction site is underway, allowing the area to be safely fenced off from ordinary people.
Construction sites come with many hazards that could put the wider community at risk. Unfinished buildings often have exposed electrical wiring, dangerous waste material and unstable surfaces, making them a serious danger for the average person.
This is why site meshing is the best option for keeping out the general publisher or intruders: it provides a sturdy fencing solution that is hard to surpass.
This can include expensive tools and equipment, so it's important to have a highly reliable fencing solution to keep out potential intruders. You can discuss these options with your local metal suppliers Sydney.
Temporary pool fencing
All pools require fencing to ensure their safety. Even if the pool is complete, it's still important for the owner to fence the pool off to avoid any potential accidents. In the case of an incomplete pool, they can provide a serious accident risk.
Every Australian pool requires a fence if its water sits at 30cm or above, with serious fines or even prosecution the penalties for people whose pools fail to meet this important safety standard.
The reason for the seemingly low height of the pool water is because of young children who may not even be aware that a pool is in the home. Furthermore, a deep, empty pool can be risky for children and adults, with severe injuries the risk for someone falling into an empty swimming pool. Above ground swimming pools and spas also require fencing to meet safety standards.
However, many Australian pool fences are often damaged by wild weather, rendering them non-compliant. A temporary fence solution can get the job done until your fencing expert comes and repairs or replaces the damaged fence.
Event fencing
Special events like music festivals and sporting competitions require clearly defined areas to avoid crowd logistical problems. Even a lack of fencing at special events can be hazardous, so this is never something that should be overlooked by an events crew.
Furthermore, temporary events fencing makes the whole job that much easier, with crowds easily being able to follow the defined areas and move to their specified ticket allocations. The great thing about having temporary fencing solutions for special events like music festivals and sporting events is that the temporary fencing can be erected on the day of the event and easily taken down once it's over.
They are imperative for safety
There is a very good reason why you find temporary fencing (and permanent fencing) to be such an integral part of Australian safety compliance. The simple reason is that it makes things safer!
Not only that, temporary fencing solutions are easy to erect and remove once the permanent fencing solution can be built. This is why they continue to be an integral part of the Australian building and events industries.