5 Simple Ways to Spruce Up Your Curb Appeal This Winter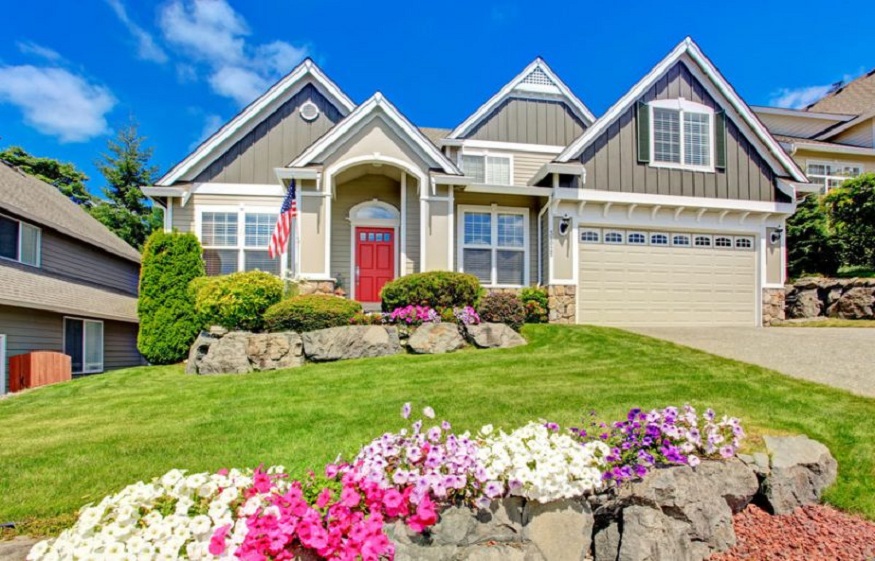 As a new homeowner, there is no limit as to what kind of renovations that we can do to make a new house feel more like it's our home. We can rip down the wallpaper, change light fixtures, and replace the flooring. We can even change the floorplan to make it flow better or to be more open and airy.
There are just so many things that we can do, it can be challenging to figure out where to start. As a new homeowner, your entire house is a blank canvas. Of all the reno projects you can do, an updated kitchen is sure to be your best bet. However, if you're trying to sell your house and maximize your investment, you have to be a little more strategic because your design choices may not appeal to buyers.
Here are five trends that real estate agents predict will make the biggest impact and appeal to a large pool of buyers.
1. Statement cabinets
One of the main things you see when you walk into a kitchen is going to be the cabinetry. Real estate agents predict that instead of white kitchens (namely the cabinets), we're going to see colored cabinets that make a bold statement. Homeowners can expect to see cabinetry in deep jewel tones with modern hardware. We are particularly fond of navy blue, matte black, and even a rich burnt orange hue.
Although bold colors are top choices for homeowners, sellers should still stick with neutral tones because you can never be certain if buyers will appreciate your statement cabinets.
2. Natural wood cabinets
Bold cabinets are going to be in demand in 2022, but for homeowners who want to keep things a little more traditional, cabinets made from light-toned, natural wood (white oak, light maple, and hickory for example) are also great options.
3. Table lamps for ambiance
Lighting is essential in a kitchen and recessed lights, pendant lights, and under-the-cabinet lights are great and all… But sometimes you don't need such bright lights. To create a room with a warm ambient glow, table lamps are going to be making an appearance on kitchen islands, sideboards, and on countertops.
4. Quartz countertops
For the longest time, marble or granite were the go-to options for countertops. These will still be popular options, but homeowners are showing a growing interest in quartz countertops. Quartz is a man-made material and is available in a wide range of colors and patterns, thus allowing you to get the countertops of your dreams. It's also worth mentioning that quartz is non-porous, which means it won't stain like marble and granite can.
5. Kitchen islands with a "wow" factor
A kitchen island is always one of the top "must-haves" when it comes to kitchen renovations because they add so much more workspace and storage. However, kitchen islands aren't your average design anymore. Homeowners are going above and beyond so that their islands are truly a focal point – two-tiered islands and waterfall islands are perfect examples of this.
6. More storage options
As homeowners fill their kitchens with more small appliances, gadgets, and storage containers… they're running out of places to put it all! So it should be no surprise that homeowners are making sure to incorporate more storage options in their kitchen renovations. These options can include walk-in butler's pantry, cabinets for appliances, and large islands.
Create a cozy and trendy kitchen for 2022
The kitchen may not be the first room that comes to mind when we think of a cozy place to hangout, but we spend too much time in there for it to not get the star treatment. When you're thinking of renovation projects, either prior to selling or just because you need a change, a kitchen renovation is the best place to start!