New Home Design Trends This Year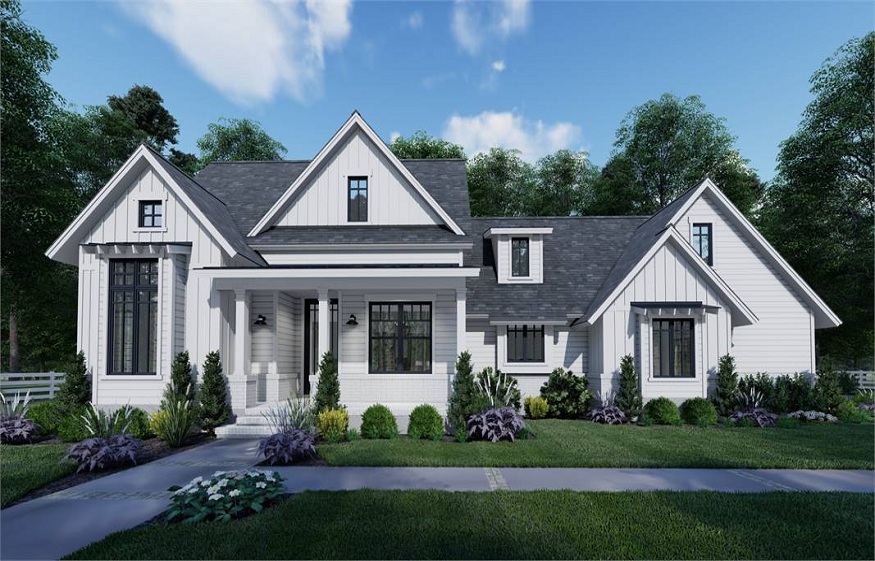 New home design trends are continuously revolving. However, there are a few trends that will never go out of style. You may also find trends that were popular several years before. No matter if you are building a new house or making changes to your existing one, keep an eye out for new home design trends.
One thing in new home design trends that builders say more individuals are looking into is using materials that are better for them. Home builders have seen a rise in individuals looking at environmentally-friendly products for their homes to promote sustainable energy.
To go with being environmentally-friendly, a hot trend that we are seeing pop up all over the place is decorating with real plants. With a bevy of houseplants to pick from, you can add a fresh and natural look to any room.
Covid did a number on lots of people in the past few years. With this epidemic, we saw many more people staying home, confined to their small spaces. A huge new home design trend home builders are seeing is grander living spaces. One such area that many families are concentrating on is outdoor living. Families are adding extra elements outdoors, such as seating areas, gardens, fire pits, and outdoor kitchens. This maximizes the space in a home, and allows the family to enjoy the outdoors at the same time.
Other areas people may expand on when it comes to new home design are bigger cabinets, larger pantries, more storage space, or a home office. They also may make areas "double duty" such as an exercise room/office or a spare bedroom/TV room.
Well-being is something that many are focusing on when it comes to new home design. One area that many are paying attention to includes colors. Softer tones will be seen, along with a few splashes of brighter colors. A soft blue looks great in the living room, while a mauve and light gray are excellent choices for an office or sun room. Peach, sage green, lilac, and light pink are great tones to use in any room.
To go along with well-being, homeowners will take a deeper look at furniture and other household items to have the best comfort possible.
A humongous new home design trend we will see this year will be more technology being used in the home. More lights with sensors will be installed, as will smart trends of dishwashers or washers and dryers that can be turned on while the homeowner is away from home.
Distressed materials will be a hot look when it comes to the interior of a home. We will see a lot more concrete and bricks as well. Homeowners will even start converting old buildings into homes, leaving this material exposed.
Do not be afraid to mix and match when it comes to new home design trends. You can add old items to new things and create a look that is completely yours. Wallpaper with texture is a trend that is picking up quickly, while others fancy flowered couches. You may even decide to incorporate both into a room! Metallics are huge right now as well, so make sure to play around with looks to create one that is right for you.
As you can see, new home design trends are set in place for this year. Whether you decide to incorporate one or all of them is up to you. If you are in need of more trendy looks, consider taking a look at North River Ranch in Parrish, FL.