How Does Artificial Turf Installation Increase Home's Value?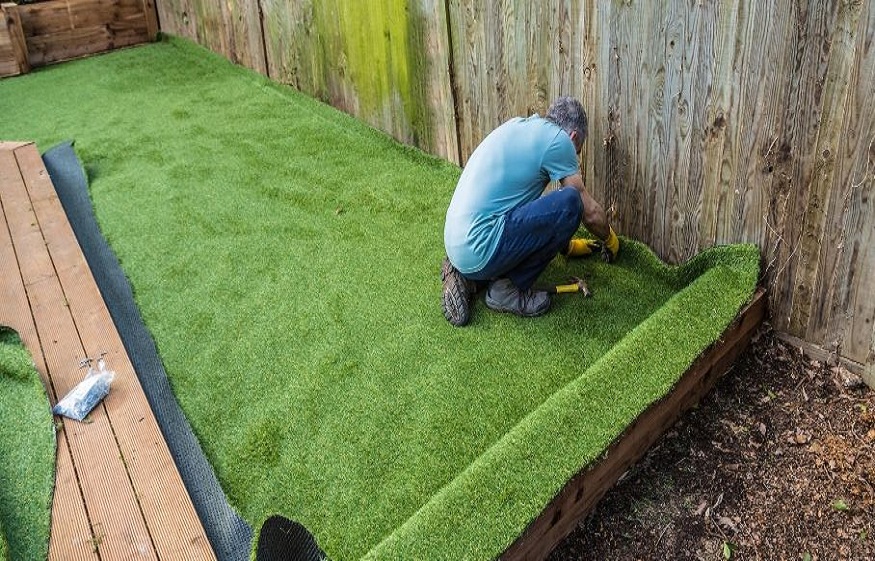 An easy way to add value to your home is to have artificial turf installation completed. There are many benefits of having artificial turf on your property.
A huge benefit of hiring an artificial turf company is over time, you can save water. With the rising cost of utilities, everyone can appreciate saving a few bucks every month. This is especially true for those that live in hot climates, such as Florida, where there may be a lack of rain. Artificial turf installation will decrease water usage as you will not have to worry about dry or burnt grass.
Ever drove by a home that has the lawn of envy? If so, you too can have that! Imagine having others drive or walk by thinking you must spend hours taking care of your lawn because it looks so great. But you will know that you hardly have to spend time each week on the lawn because artificial turf has very little maintenance.
Since there is very little maintenance, you will be spending less. You can get rid of your lawn mower and weed whacker. Nor will you have to buy gas for either of them.
Did you know that fake grass is very durable? An artificial turf company will tell you that it works great in all weather. Synthetic grass works in hot and dry climates, sunny, windy, rainy, chilly, or freezing weather.
Do you have kids or pets? Artificial turf installation can be one of the best choices you make when adding value to your home. Since you will not need to worry about weeds growing or grass not going, you will never have to add chemicals to the lawn. This means you and your children can walk on the grass barefoot without having to worry about getting anything on your feet. Your children can roll around in the grass, or play with Fido safely.
Speaking of Fido, if you are tired of having muddy paw prints on your floor once he comes in after the rain, now you will not have to worry! Artificial turf companies will tell you that there is not any mud. Therefore, those muddy paw prints will be a thing of the past!
If Fido relieves himself outside, chances are you have seen brown patches where the grass has died off or been burnt by the sun. With artificial grass, you will not have to worry about that. Should Fido urinate on the fake turf, spray down with water. If he defecates, remove the solids, then spray down. It is as simple as that.
If you are looking at adding extra value to your home, artificial turf installation is highly recommended. If you have questions, contact a professional company, such as Turf Pro Synthetics in Tampa, FL. They can help you decide which type of turf is the best for your home and provide you with a quote today.