What to Think About Before Taking On a Bathroom Remodel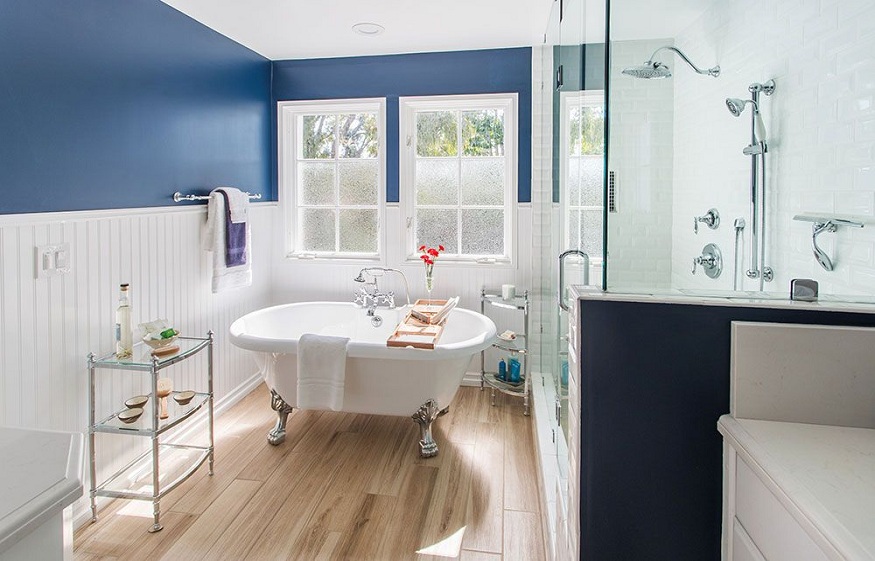 We all have that one place that lets us forget about the hectic day we may have had. Or allows us to escape for a while. For some individuals, it may be sitting in a garden, while others may go to a friend's place. But others have found this place after taking on a bathroom remodel.
There are various things you need to think about when completing a bathroom remodel. The first thing is who will be doing the project. Not just any person or company can transform your dull bathroom into a room of your dreams. Look for a company that is professional and will listen to you.
Next, create a budget. And stick with it! Some homeowners will have a tiny budget while others say the sky's the limit. You can make any budget work, but if you feel you do not have a large enough one, keep saving for a while until you are able to afford what you truly want. Do not settle for anything that you are not sure about. It is better to save for a year than kick yourself for the rest of your life for not getting what you want.
We also suggest when completing a bathroom remodel to make a list of things that you absolutely must have, as well as other things you may want. Prioritize which ones are the most significant to you. Do you desire to have a large soaking tub? Have you always wanted a walk-in shower? Like the idea of having the toilet in a separate small room? Maybe you want two sinks, a walk-in closet, or a fireplace. Add them to the list, so you can decide what items are the most important to you and your family.
Do you have an idea in your head of what the completed project should look like? Is there a particular theme associated with the bathroom remodel? Your contractor will want to know all of this. Perhaps you see the final look as a page out of a magazine. Or possibly you envision the area looking like a spa. Whatever you desire, be sure you will be happy with all elements. If you see a spa-like area, go with marble countertops.
Other ideas for a spa inspired bathroom remodel include heated floors, a towel warmer or heated drawer, a jet-spa, and built-in shelves. Once the remodel has been completed, you can complete the spa look with a plush bath mat and rug, candles, wall decor, warm lighting, and other elements to give the feel that you have just entered a spa.
You can also look at technology when it comes to a bathroom remodel. If you like listening to music, consider having a water and moisture safe music system placed in the bathroom. Or you may desire to have cooled cabinetry, which keeps your belongings, such as medications or drinks cool in the bathroom. Hate to clean your toilets? Consider a self-cleaning one. Are you a germaphobe? Look into touchless faucets. Waterproof televisions, timed shower settings, and much more are various technologies that are available for those that love to be the first to have something new.
Whatever ideas you have for a bathroom remodel, be certain to hire professionals, such as Hybrid Construction in Tampa, FL. A professional company will be able to answer all your questions and help you with the bathroom of your dreams.