Studio Apartments can Use Fibre Boards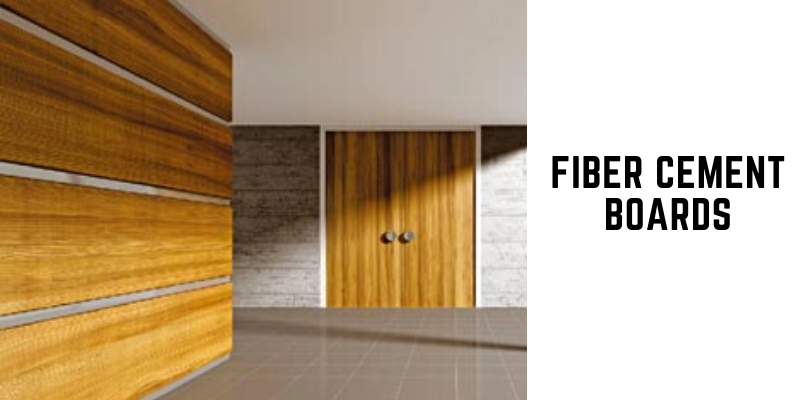 Studio apartments – compact, cute but has everything in it; it has a small living room, space for a bed, a kitchen, and shower space. Studio apartments are usually used by those that live alone, single working professionals, teenagers that have moved out of their houses, or people that have recently moved to a new city for work.
They are quite affordable as rents are usually low, consume less energy, and are available in locations where there is good connectivity and good infrastructure. One of the best things about studio apartments is that they do not need much maintenance because everything is made and manufactured using durable materials like fiber boards.
Fibreboards are made from wood chips, plant fibers, sawdust, cardboard, softwood flakes, and other cellulose fibers. It can be used for doors, floors, furniture, walls, and many other places where wood can be replaced. There are low-density fibreboards, medium-density fiber boards, and high-density fiber boards.
Advantages of fiber boards are:
Easy and fast to install
It is environmentally friendly as it doesn't harm the environment. They are made through the recycling process.
Economical and cheap so everyone can afford it.
It can hold paint so it can be very good if one wants to design it or paint it. One can also paint it in a way to make it look like real wood even though it isn't.
It is one of the best materials to lay some partitioning in the studio apartment.
Give a smooth surface as it doesn't have knots
it is made using a special chemical which also makes the fibreboards resistant to insects
It is easy to cut and drill without damaging it or breaking it.
They come in different sizes so it is easy to make different things from it
Disadvantages of fiber boards are:
They aren't as strong as wood
Fiber boards aren't as durable as wood
Sometimes it takes more time than wood to be installed
They are not suitable for places like kitchens or bathrooms as fibreboards take in water faster than wood which makes them swell up
They are produced using a chemical that can irritate eyes and lungs
It doesn't hold screws well and they can easily be pulled out
It is heavy as they can be very dense, thus making them hard to carry around or when working on it alone.
One can also get fiber cement boards as they are durable and resistant to various weathers, they can be used as an internal and external lining for plastering, they are good fire resistors, and can be used to waterproof places in the house.
Fiber boards can be used in the walls, and flooring of the apartment however it would not be suitable to be used in the kitchen or the bathroom as they soak up water making them swell up. CenturyPly retails one of the best boards called Zykron fiber cement sheets. They are easy to maintain, easy to install, and easy to handle. So cool right?
CenturyPly sells Zykron HD Board and Zykron Siding Board which are two high-quality cement boards. They both have a warranty of 20 years which is a good deal.
Zykron HD Board is available in numerous sizes, it is commonly used in commercial and residential interiors which makes It perfect for studio apartments and it is retardant to fire, resistant to bugs, and other insects. It is also 100% water-resistant.
Zykron Siding Board is commonly used in fencing, wall cladding, and gate cladding which doesn't make it a great material for the interiors of an apartment. However, it is available in 8mm thickness and 150 mm x 3000 mm sizes. These sheets are also 100% termite and borer proof, water resistant and fire-retardant.
Studio apartments can use fiber boards however there are many different types and that would have to be researched very well before deciding what to install for interiors and exteriors. CenturyPly can help with that.